Carmen Rubio Gonzalvez
Team Assistant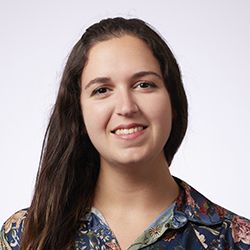 "I love being part of my team and the role I play in our clients' journeys."
Intro
I act as the vital connection between our clients and our lawyers who specialise in Employment Law and Community Care Law. We serve as the first point of contact for both new and long-term clients. My primary focus is on listening in order to better understand our clients' needs.
Qualifications
I graduated with a 2:1 in French and international Relations. I received a commendation in the Graduate Diploma in Law (GDL) (law conversion course). I am proud to have recently achieved a commendation in the Legal Practice Course with Integrated Masters (LPC LLM).
Other experience
I've worked as a teaching assistant, served as a clinical assistant in a chiropractic clinic, alongside volunteering for various charities. These diverse experiences have enriched my skill set and reinforced my commitment to teamwork and helping others.
I have a life too
Outside of work, I enjoy a range of interests like traveling, dancing (especially Zumba), cooking, reading and practicing yoga.
Get in touch with Carmen