Raquel Nogueira
Office Manager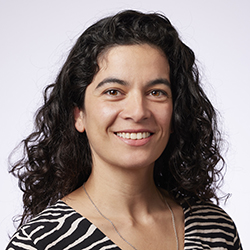 "I ensure that our day-to-day operational services in our office are running smoothly and our support team is well-trained."
Intro
I am covering Amanda's maternity leave and will share this role when she returns. I make sure that all our protocols are up to date so that our law firm is efficient and delivers high standards of customer service.
Qualifications
I studied Hospitality in Portugal and have BTEC courses in Leadership and Management in UK.
Other experience
I previously worked in hospitality for 10 years and in dentistry for 3 years. I bring my passion for excellence in customer service delivery and attention to detail.
I have a life too
I like to travel – I try to travel to a new country every birthday to try their food and learn their language. I have always been passionate about cars.
Get in touch with Raquel