Ask the Experts - Community Care Law Working Lunch and Q&A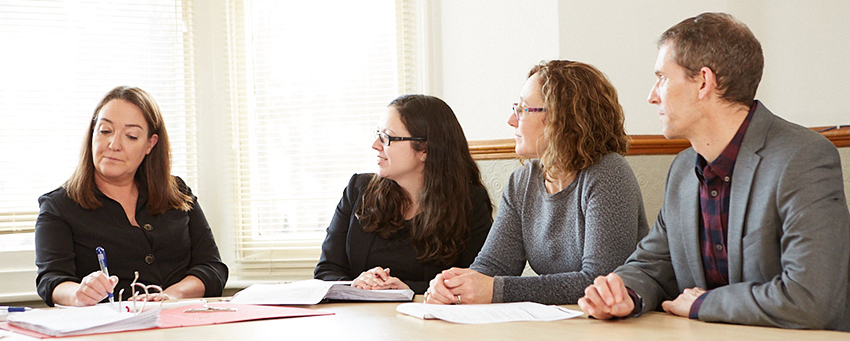 Our free Community Care Q&A panel focuses on topical issues in community care and mental capacity law for professional deputies and private client lawyers.
Cate Searle, who heads up our Community Care Law team, and Paula Jones, Services for Professional Deputies Lead, will present an interactive discussion based around case studies. Participants are be encouraged to bring their own casework examples, ask questions and join the discussion. We will answer your questions and help you navigate the issues to obtain the best results for your clients.
Places are allocated on a first-come-first-serve basis and we will have a reserve list for the next sessions.
Upcoming sessions:
| | | | | |
| --- | --- | --- | --- | --- |
| 2pm – 3pm – Tuesday 16 August   | | Deprivation of Assets   | | |

If there are any topics that you would like to see addressed in future sessions, or if you have any other questions about these sessions, please contact deputyservices@ms-solicitors.co.uk
"Cate Searle and Paula Jones have incredible depth of knowledge of all aspects of Community Care Law. They are friendly and approachable and very quick to respond to queries. They have supported my team on queries relating to deputyship work, Court of Protection and provision of care from the local authority to our clients considering issues relating to funding, needs assessments and best interests meetings" – Client Testimonial for Legal 500
Previous sessions:
June 2022: Securing maximum health or social care funding for your clients who live at home
February 2022: How to retain your client's fully funded NHS CHC award for a complex package of care at home
November 2021: Community Care Law and Covid-19: where are we now?
October 2021: Employment Law for Professional Deputies and Attorneys
September 2021: Care Home Top-Up Payments
July 2021: Disabled Facilities Grants and other less common sources of statutory funding
June 2021: Top Tips for running a successful NHS Continuing Healthcare funding appeal
May 2021: Securing adequate funding for care at home for clients with complex needs
April 2021: Re: ACC a year on – how is the Court of Protection responding to applications by Professional Deputies?
February 2021: ABCs of welfare benefits law for private client lawyers
January 2021: Section 117 Aftercare Funding
December 2020: Care home visits and the pandemic: rights and wrongs
Our Employment Law team and Community Care Law team can design and deliver in house training on any of the above topics for your private client team or your organisation. To find out more, contact us today on 01273609911, or email deputyservices@ms-solicitors.co.uk.