Andy McKay
Solicitor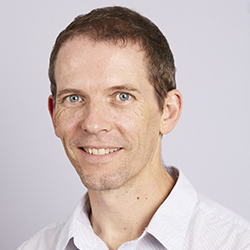 "I am a Community Care Law solicitor with a successful track record of challenging unlawful Local Authority funding decisions. This has resulted in increased funding and better outcomes for my clients. This includes 24hr care at home or remaining in the care home that meets their needs"
Intro
Based in our Brighton office, I specialise in advising clients in financial assessment disputes against local authorities, care home contracts disputes and NHS CHC assessments.
I have successfully challenged inadequate funding offers made by Local Authorities and Clinical Commissioning Groups to ensure that individuals' care and support or health needs are properly funded. This has enabled clients to receive 24-hour care in their own home or in the care home that best meets their needs.
Expertise
I have particular expertise in:
Planning and Paying for Care, including Local Authority charging rules
Challenging Local Authority financial assessments to increase personal budgets
Challenging allegations of intentional deprivation of assets
Advising lay Attorneys in Office of the Public Guardian investigations
Advising on Care Home Contracts including unfair terms
Advising on eligibility for NHS CHC funding and representing clients in appeals
Advising on Mental Capacity and Best Interest decision making around care planning and provision
Advising Professional Deputies and carrying out audits
Clients
I work in the Community Care Law team representing family members, Attorneys and Deputies (professional and lay attorneys), carers, and service users who require help and advice in various issues concerning Community Care Law.
Qualifications
In 2007, I completed a law conversion course at the University of Brighton (UOB), graduating with a Commendation. In 2009, I completed my LPC at the University of West England (UWE) with Merit and qualified as a solicitor in 2012 after fulfilling a training contract with a regional firm.
Other experience
Prior to joining Martin Searle Solicitors, I worked as a nursing assistant in mental health clinics and hospitals. I also worked as a money adviser for a charity in Brighton. This involved supporting elderly and vulnerable clients and those with mental health issues. I gained expertise in local authority care funding rules and paying for care. I also made initial Deputy applications (property and affairs) to the Court of Protection and managed a number of cases for clients who had lost mental capacity to manage their own finances.
Alongside my role as a solicitor, I work as a lecturer at the University of Brighton, teaching EU, Contract and Tort Law to undergraduate law students.
I have a life too
I have a partner and two children who keep me very busy when I am not at work and we have recently expanded our family with a new puppy. We try to get away when we can, and have spent many holidays in Cornwall exploring the coastal paths, beaches and rock-pools. I have lived in Brighton for over 20 years and love spending time with close friends. I also play tennis (badly) when I get the chance, and (when it reopens) cannot wait to catch a film at Brighton's fabulous Duke of York's cinema.
Get in touch with Andy
Sign up to our Newsletter