Award-Winning Solicitors In Brighton & Hove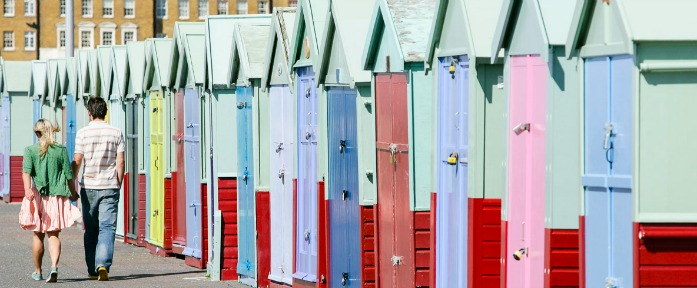 Our Brighton and Hove solicitors' office is located at:
Office Location
Specialist Legal Advice From Award-Winning Brighton & Hove Solicitors
In the past 16 years we have worked hard to build a strong reputation as leaders in our fields of Employment Law and Community Care Law. We have a strong record of winning cases and many of our opponents go on to instruct us.
Based in the heart of Brighton & Hove, next to the Royal Pavilion, our founding directors, Fiona and Cate, studied at Sussex and Brighton University. Both wanted to invest in this unique and vibrant city, which is a great place to live and to do business.
Brighton & Hove Employment Lawyers
Our specialist Employment Law Team led by Fiona Martin are able to provide you with expert Employment Law advice whether you an employee or an employer in Brighton & Hove. We pride ourselves on our tenacious and caring approach, offering plain speaking advice to guide our clients though difficult and complex legal situations. We are equality experts well known for bringing and defending discrimination claims.
Community Care Solicitors Brighton
Cate Searle leads our dedicated Community Care Law Team and is available to advise you on a range of issues affecting adults and children with health or social care needs. Cate is a leading expert in NHS Continuing Healthcare law; along with her team she provides advice and representation in areas such as planning and paying for care, funding disputes with social services, Court of Protection litigation, safeguarding and mental capacity assessment and law.
Brighton & Hove Solicitors – Part of the Community
We passionately believe that everyone deserves the very best legal advice possible and a dedicated service. Whether you are an employer of thousands of people looking for an employment solicitor in Brighton and Hove or if you are an individual with a workplace or Community Care Law problem, we promise the same unbeatable service.
Our team of Community Care and Employment lawyers in Brighton & Hove work hard to give something back. As part of our continued investment in the local community we provide free legal training and advice, through a number of partner charities and business organisations, such as Age UK, Carers Center, Community Works, CAB, Alzeheimer's Society and Wired Sussex. It is our aim to make a difference to individuals and the business community.
During a recent independent assessment, Investors in People praised our "strong commitment to social responsibility…underpinning the caring reputation and social ethic the firm has developed and is proud of".
If you are in search of an experienced Employment or Community Care lawyer in Brighton & Hove, then Martin Searle Solicitors are here to ensure you receive the legal advice and protection you deserve.
We possess an excellent track record of winning cases for clients like you
Our expert employment and community care lawyers have experience of representing a variety of local and national clients from all walks of life
We are passionate about protecting each individual's rights and fighting injustice. We regularly hold pro-bono initiatives such as running advice clinics and providing free legal training for charities & social enterprises
If you are seeking Employment or Community Care legal advice in Brighton and Hove, then contact Martin Searle Solicitors now or call us on 01273 609911.