Gatwick & Crawley Solicitors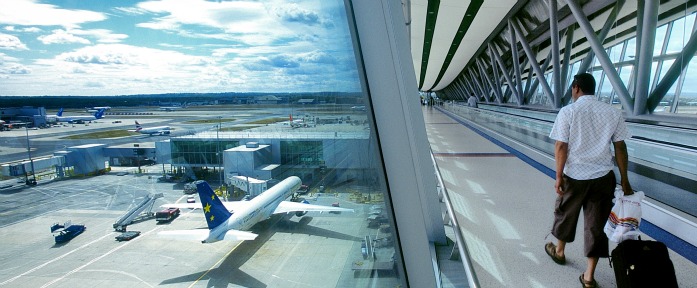 Our Gatwick & Crawley solicitors' office is located at:
Office Location
Specialist Employment & Community Care Legal Advice From Award-Winning Gatwick & Crawley Lawyers
Over the past 16 years we have worked tirelessly to establish a strong reputation as leaders in the fields of Employment and Community Care Law. We have a strong record of winning cases for our clients whatever their circumstances and many of our opponents go on to instruct us.
Gatwick & Crawley Employment Lawyers
Our specialist and dedicated Gatwick & Crawley Employment Law Team is led by Fiona Martin. Her team offer first class and expert employment law advice, whether you are an employee or employer in the Gatwick & Crawley area.
We take pride in our caring approach and tenacious litigation skills. We offer plain-speaking advice to guide you through stressful and complex workplace disputes and to ensure the needs of your business are protected.
"Martin Searle Solicitors were outstanding. Their friendly and professional approach was appreciated in defending my business at the Employment Tribunal. I am delighted that we won our case and they went the extra mile to obtain our costs."
Defence at Employment Tribunal – Paul Smith, Owner, Swim UK
Community Care Solicitors in Gatwick & Crawley
Our Community Care Law Team is led by Cate Searle and advises advise on a range of complex and specialist community care issues.
Cate and her team are leading experts in NHS Continuing Healthcare law. They provide advice and representation on other issues such as planning and paying for care, funding disputes with social services, Court of Protection litigation, safeguarding and mental capacity assessment and law.
"I don't think you could improve your service – it was excellent throughout."
Community Care Law – Dyanne L
"I feel more confident in challenging the decision of the Local Authority having received this professional and specialist advice".
Challenging a Local Authority Decision – Colin M
If you are in search of an experienced Employment or Community Care lawyer in Gatwick & Crawley, then Martin Searle Solicitors are here to protect your rights and ensure that you receive legal advice that allows you to make informed choices.
We possess an exceptional track record of winning cases for clients
Our expert Employment and Community Care lawyers represent local and national clients from all walks of life
We are passionate about protecting business and individual rights and fighting injustice
We partner with many local and national organisations as part of our Corporate Responsibility Strategy. We support their pro-bono initiatives by running legal advice clinics and providing free and discounted legal training for charities and social enterprises such as Community Works, Age UK and Wired Sussex.
If you are seeking Employment or Community Care legal advice in Gatwick & Crawley, contact Martin Searle Solicitors now or call us on 01293 813983.