Eastbourne Solicitors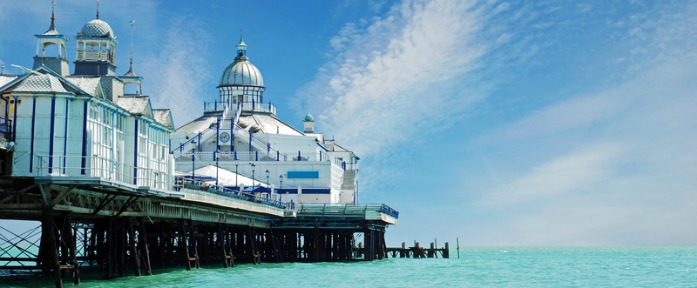 Our Eastbourne solicitors' office is located at:
Office Location
Specialist legal advice from an award-winning Eastbourne law firm
Looking for Eastbourne solicitors specialising in quality Employment Law and Community Care Law? A lawyer who will protect your rights and fight your corner, with an impressive track record of winning cases?
Known for our customer care and expertise, we are the Eastbourne solicitors of choice for many – and that includes a number of Eastbourne law firms who do not have an Employment or Community Care Law department.
At our office on Gildredge Road, our Employment Law services are lead by Fiona Martin, who offers specialist legal advice to both employees and local businesses. Cate Searle leads our dedicated Community Care Law service in Eastbourne and advises on a range of issues affecting adults and children with health or social care needs.
Eastbourne Lawyers – part of the community
We believe everyone deserves expert legal advice and a dedicated service. Whether you are a large employer looking for an Employment solicitor in Eastbourne or you are an individual with a workplace or Community Care Law problem, we promise the same unbeatable service.
Our team of solicitors and Employment lawyers in Eastbourne work hard to give something back. Our firm renewed our Investors in People accreditation in February 2013, and independent assessors praised the firm for having a "strong commitment to social responsibility… underpinning the caring reputation and social ethic the firm has developed and is proud of". As a firm of Eastbourne solicitors we aim to make a difference for individuals and the business community.
We are members of the Eastbourne & District Chamber of Commerce and a number of our team are Eastbourne residents, giving us strong local ties and a personal investment in helping local businesses and individuals.
If you are seeking Employment or Community Care legal advice in Eastbourne, contact our Community Care Law Team on 01323 649151, or email info@ms-solicitors.co.uk.