Settlement Agreement Solicitors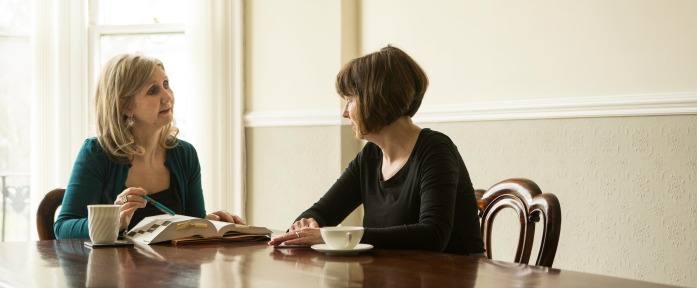 What is a Settlement Agreement and why do you need a Settlement Agreement solicitor?
A Settlement Agreement (previously known as a Compromise Agreement) between an employer and employee is a legally binding settlement usually offered shortly before or after the termination of employment. As part of a Settlement Agreement, you will be required to waive your right to bring legal claims such as unfair dismissal or workplace discrimination in return for an agreed sum of compensation.
If you have been offered a Settlement Agreement, your employer has to make sure you receive independent settlement agreement legal advice before signing, otherwise the agreement will not be enforceable. The reason behind this is to ensure you fully understand the implications of entering into this agreement. They also have to give you a reasonable amount of time to consider whether to accept the terms offered.
The Acas Code of Practice on Settlement Agreements provides guidance and useful information on how these should be offered. However, it is imperative that you obtain in-depth legal advice for your settlement agreement from a specialist settlement agreement employment solicitor.
Is a Settlement Agreement a Good Idea?
Your Settlement Agreement may be a positive step forward for you. It may be an alternative to staying where your grievance has not been upheld or has only partially been upheld. Alternatively, you may have been offered a Settlement Agreement totally 'out of the blue' or in circumstances where you do not feel you have any choice but to sign.
We always take the time to listen to you to find out the background to the offering of this Settlement Agreement in order to properly advise you as to whether it is in your best interests to sign. In certain cases we may be able to negotiate a larger sum of compensation and/or better terms including a positive reference, especially for Grievance Not Upheld Settlements.
Alternatively, we may advise that you would obtain a much better settlement by lodging or continuing with a grievance, capability or disciplinary process or even commencing Employment Tribunal proceedings.
What are the benefits of signing a Settlement Agreement?
Employment Settlement Agreements allow for a clean break in your employment relationship
They can be a speedy, efficient and pragmatic way of receiving an enhanced settlement payment
It allows you to circumvent formal procedures such as a capability, disciplinary or redundancy process or face the expense and uncertainty of issuing Employment Tribunal proceedings
You will have complete peace of mind as you will not have promised or warranted to do anything which might mean you are in breach of contract
An expert compromise agreement solicitor will check that the sum of money you are receiving is fair compensation and, if not, you will be given assistance in negotiating a higher sum
What are the risks of signing a Settlement Agreement?
You may be agreeing to terminate your employment for a much lower amount of compensation than you would be entitled to were you to refuse to sign and instead make a formal claim against your employer
You will lose the opportunity to keep your job by going through, or continuing to go through, a fair workplace procedure such as a capability, disciplinary or redundancy restructuring process
You may be required to enter into new contractual terms which will affect your ability to work in the future, such as new post-termination restrictions
You may be entitled to a larger compensatory amount based on how much you would get if you had pursued your claims in an Employment Tribunal
You may be signing away important contractual benefits such as your right to Permanent Health Insurance or a final salary pension
What are the Settlement Agreement Solicitor fees?
Your employer should have included a clause in the Settlement Agreement which sets out a fixed contribution towards the cost of you obtaining independent legal advice.
In straightforward cases, this contribution should be enough to cover all of your settlement agreement solicitor costs. If it is not, because your Settlement Agreement needs amendments, then we would always return to your employer to ask for a higher contribution.
However, in cases where we need to negotiate a higher amount of compensation on your behalf, you will be required to contribute towards your own legal fees. These will be a lot less than the higher compensation that you should be entitled to.
Where negotiations break down, we may be able to offer a Damages Based Agreement, which is where we receive a percentage of any compensation you receive as a result of taking further action. This may include bringing a formal grievance or issuing proceedings.
Can you negotiate the terms and amount of a Settlement Agreement?
Employees may not always find an employer's Settlement Agreement offer acceptable. If the amount offered is insufficient or the terms are unreasonable, your solicitor or you can go back to your employer and ask for better terms, or even make a counter-offer to get more money.
Whether your employer will agree to increased compensation or better terms will entirely depend on how strong your case is. This may be difficult for you to gauge without specialist Employment Law advice. The employer is much more likely to approve the offer if they're worried about you bringing claims in the Employment Tribunal and are desperate for you to sign the Settlement Agreement.
How our Settlement Agreement lawyers will help
As one of the UK's leading Settlement Agreement solicitors, we will advise on the fairness of the sums offered and provide unbiased Settlement Agreement advice to help guide you. We can also offer guidance related to the tax implications of Settlement Agreements and ensure any references to be provided are accurate and legally compliant.
If you are considering signing a Settlement Agreement, we are more than happy to have a free initial chat about your options and offer independent Settlement Agreement legal advice while ensuring that you are pointed in the right direction. The contribution provided by your employer should ensure that we are able to assess your situation and advise on costs.
At the first meeting, we will be able to advise you as to whether the compensation offered by your employer is fair. For example, if we believe you have a claim such as a workplace discrimination or unfair dismissal claim, we will assess its potential value. We will also consider whether the terms of the Settlement Agreement are reasonable. We will also provide guidance on the tax implications of the figures put forward in the Agreement.
We recognise that it is always your decision as to whether you sign or not. Our written advice will mean you are able to make an informed decision about how you wish to proceed.
Contact us today on 01273 609911, or email info@ms-solicitors.co.uk.