Employer Unfair Dismissal Advice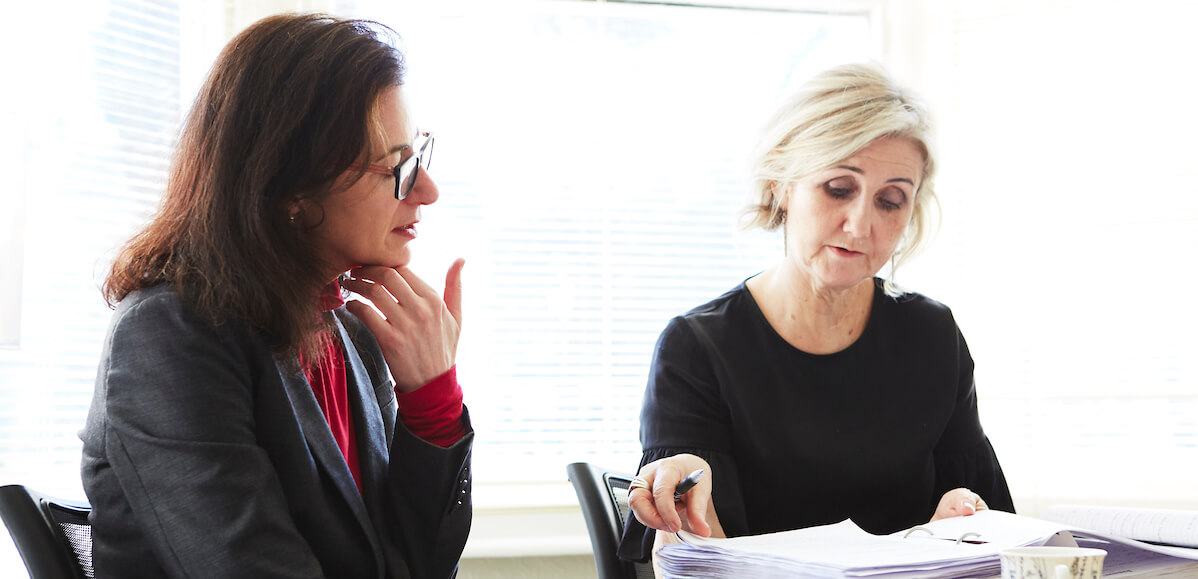 Help for you as employers defending wrongful dismissal or unfair dismissal claims
How can you protect your business from unfair dismissal claims?
Employees have a legal right not to be unfairly dismissed. Wrongful dismissal and unfair dismissal are two different types of potential claims to bring in an Employment Tribunal.
Wrongful dismissal arises when you do not follow the terms of your employees' employment contract when dismissing them. Wrongful dismissal is a type of breach of contract and can mean you are unable to enforce restrictive covenants (if there are any in your employees' contract) and other contractual terms after their dismissal. Your employee does not have to have been employed by you for a certain length of time (known as a 'length of service requirement') to make a wrongful dismissal claim.
Unfair dismissal, on the other hand, is where you end your employees' employment unfairly, either because the reason for dismissal, or the process used, was unfair. The law allows you to dismiss employees fairly if you use both a fair procedure to dismiss them and if you rely on certain fair reasons, for example your employees' conduct or capability.
Some dismissals are what is known as 'automatically unfair'; for example, if you dismissed a woman for a reason related to her pregnancy or maternity leave or if you dismissed an employee due to whistle-blowing. There is a long list of other reasons for dismissal that make it automatically unfair. Your employee does not have to have worked for you for a particular length of time to make a claim of automatic unfair dismissal.
With the exception of automatically unfair dimissals, if your employee started work before 6 April 2012 they must have a minimum of one year's continuous service to bring a claim under the law on unfair dismissal. This has changed to two years' continuous service for all people employed after 6 April 2012.
Constructive dismissal is a claim that your employee can bring if they resign in response to you acting in a way that amounts to a fundamental breach of their contract. To be able to succeed in a claim for constructive dismissal in a Tribunal, your employee must be able to prove that there was a fundamental breach of their employment contract which then caused them to resign.
An example of a situation where your employee may be able to bring a claim of constructive dismissal against you is if you changed your employees hours without their agreement. They could then decide to resign and claim constructive unfair dismissal.
How we will help
Due to the complexity of the law in this area, we recommend seeking unfair dismissal advice from expert Employment Law solicitors if you are considering dismissing one of your employees.
We recognise dismissals are sometimes necessary. For a dismissal to be fair, there must be both a fair reason to dismiss, for instance redundancy, capability or conduct, and a fair procedure.
We encourage you to seek expert legal advice at an early stage. We can ensure that your reasons for wanting to dismiss fall within the permitted reasons. We will also check that your company policies are up to date to make sure you follow a fair process. Even if your employees do not have sufficient service to be able to bring an ordinary unfair dismissal claim, any employee can bring a wrongful dismissal claim. We will ensure you do not breach your employee's contract terms and fall foul of wrongful dismissal law.
In addition, there are a number of exceptions where a qualifying period of service is not required. These constitute automatic unfair dismissals. For instance, if you dismiss your employee for taking part in lawful industrial action within a protected period, for whistleblowing, for enforcing a right under the Working Time Regulations or for Health and Safety reasons, this would be an automatic unfair dismissal.
Because the law on unfair dismissal is complex, it pays to take professional advice on unfair dismissal before any dismissal takes place. If you have an employee you are considering dismissing, our expert Employment lawyers can guide you through the process and ensure that you are following a fair process so that your business is protected.
Contact us today on 01273 609911, or email info@ms-solicitors.co.uk.