Careers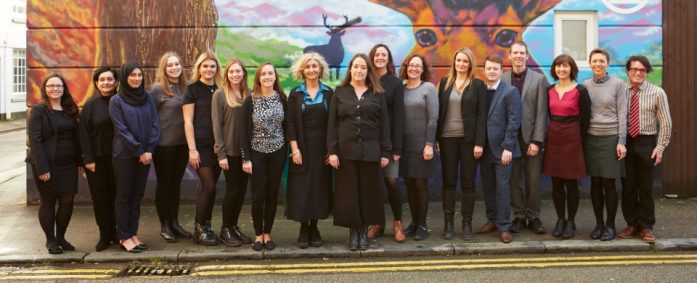 Office Junior
We are seeking an organised, pro-active, articulate and highly motivated Office Junior. You must be aged 18-24, entitled to Universal Credit and will need to apply through the Kick Start Scheme. You will be based in our covid secure central Brighton office. You will be employed for at least 25 hours per week for 6 months with the potential to stay permanently at the end of the 6 months. We are a Living Wage employer. The current rate is £9.90 per hour.
Duties include diary management, typing / editing, reception duties including managing calls from new and existing clients, greeting clients and file management. The successful candidate will be confident about being trained to work with voice recognition technology.
We are committed to ongoing professional development and all our employees have access to quality-based training and career development in a friendly and team based working environment. We are an equal opportunities employer and offer the opportunity for everyone to play a key role in our continuing growth and expansion.
To apply, please contact your work coach to send a cover letter and your CV: Kickstart – Office Junior (dwp.gov.uk) the reference is KSF208C601. Applications close on 1 March 2022.
Skills Range
Essential:
Good IT skills with knowledge of Microsoft Office packages
Copy editing skills for voice recognition dictation
Good communication skills
Attention to detail
Good organisational and administration skills
Ability to multi-task in a fast-paced environment
Desirable:
Secretarial experience or working in customer services
Person Specification
Using initiative and flexibility in your approach
Ability to multitask and remain calm under pressure
Commitment to providing an efficient, effective and professional service to our clients
Enthusiasm for team working
Commitment to our company's values
Benefits
Access to training and professional development
Brighton location
________________________________________________________________________________
Court of Protection Health & Welfare / Mental Capacity Lawyer (PQE 3+)
Brighton
The Community Care Law Team at martin searle solicitors has a busy caseload of mental capacity and CoP litigated matters. We are committed to promoting access to justice for our clients and their families in cases that impact their fundamental human rights and best interests. This includes disputes about where the person lacking capacity should live and be cared for; and that person's contact with others.
If you have a strong track record of representing clients in contested CoP Health and Welfare matters, or other CoP litigation, including serious medical treatment; removal of a Deputy or Attorney; and cases about financial abuse, and would like to discuss the opportunity to join us at martin searle solicitors, please send your CV and a cover letter to Amanda Perks: amanda@ms-solicitors.co.uk