Training for Professional Deputies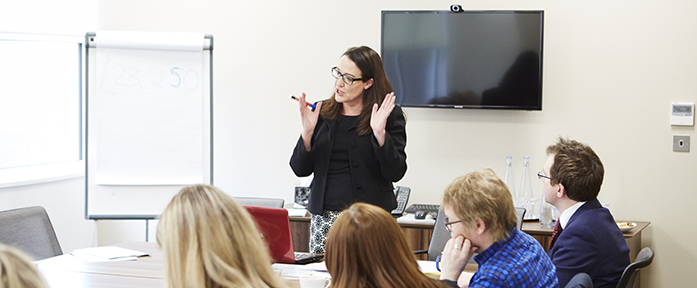 Cate Searle, Paula Jones, Victoria Crick and Rachel Burley Stower offer tailor-made in-house training for Professional Deputies, Attorneys and their teams.
Our Community Care Law Team regularly deliver Community Care Law seminars and training sessions which are directly relevant to your day-to-day casework as a Professional Deputy.
How does it work?
Our interactive sessions ensure that your team are fully up-to-date with the latest case law and guidance. Using real-life case studies and with a focus on tactics and strategy, our training is designed to enhance your team's confidence and know-how in running a public law challenge against a negative decision by Health or Social Services.
Many Deputies find that our training enables them to identify which cases can be dealt with in-house and which cases require expert Community Care Law support due to their complexity. We also offer an ad hoc mentoring service on a "pay as you go" basis to provide supervision to your team dealing with the complex legal issues that your clients face.
What subjects do our Community Care Law training courses cover?
We can devise bespoke training sessions according to the issues and challenges that your team encounter in securing appropriate support from Health or Social Services. Sessions can be run at beginner, intermediate or advanced level and we welcome those attending to bring examples of their own casework. We have recently delivered training on the following themes:
To discuss our bespoke training courses and workshops, get in touch with our Services for Professional Deputies team today on 01273 609911, or email deputyservices@ms-solicitors.co.uk.