Croydon Solicitors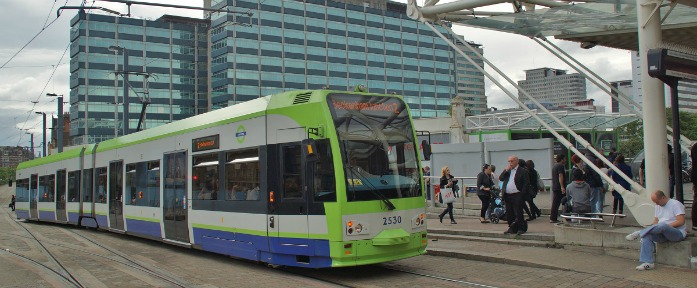 Our Croydon solicitors' office is located at:
Office Location
Croydon Specialists in Employment Law & Community Care Law
Our dedicated team of award-winning solicitors carry out specialist services in two areas of law – Employment Law and Community Care Law in Croydon and across the city of London.
We have developed a strong reputation for providing a professional, caring and expert service. We offer all of our clients' plain speaking advice so we can guide you through difficult and complex legal situations.
Our exceptional customer care and expertise has led to us being considered the Croydon solicitors of choice for employment law, HR services and community care law. We receive referrals from law firms who do not have their own dedicated employment or community care law department.
Croydon Employment Lawyers
Martin Searle's Employment Law Team, led by Fiona Martin, provides employment advice for employees and businesses in Croydon and across London. We are leaders in the field of pregnancy and maternity discrimination and disability discrimination. If you are in search of Croydon employment law solicitors with an impressive track record of winning cases, choose us to represent you.
"Martin Searle Solicitors has an excellent reputation for dedication and professionalism in handling delicate situations. I was not disappointed. Fiona's attention to detail and tenacity of approach are a winning combination."

Ian R – Employment Law Client
Community Care Lawyers Croydon
Cate Searle, a leading expert in NHS Continuing Healthcare, leads our dedicated Community Care Law Team. Cate and her team provide detailed advice and representation in areas including planning and paying for care, funding disputes with social service, mental capacity law, safeguarding and Court of Protection litigation.
"Cate showed a consistently superb level of professionalism, attention to detail and expertise. The PCT told us it was the quality of our submissions that settled the matter in our favour."

Simon T, NHS Continuing Healthcare Appeal Client
Croydon Solicitors – Part of the Community
We are passionate about serving our local community. We offer a dedicated service, whether you are an employer of a large company employing thousands of people, or an individual with a workplace dispute or a Community Care Law issue.
If you are in search of a highly-experienced Employment or Community Care Law solicitor in Croydon and London, Martin Searle Solicitors will ensure that you receive the very best legal representation.
We possess an excellent track record of winning for cases for clients
Our expert employment and community care lawyers have considerable experience of representing a variety of local and national clients
We are passionate about protecting individual's rights and work to stamp out injustice
We run a number of monthly pro-bono initiatives, providing free legal advice clinics and training for charities and social enterprises.
If you are seeking employment or community care legal advice in Croydon and London, contact us today on 08451890152, or email info@ms-solicitors.co.uk.