Hospital Discharge: Discharge Planning From Hospital To Home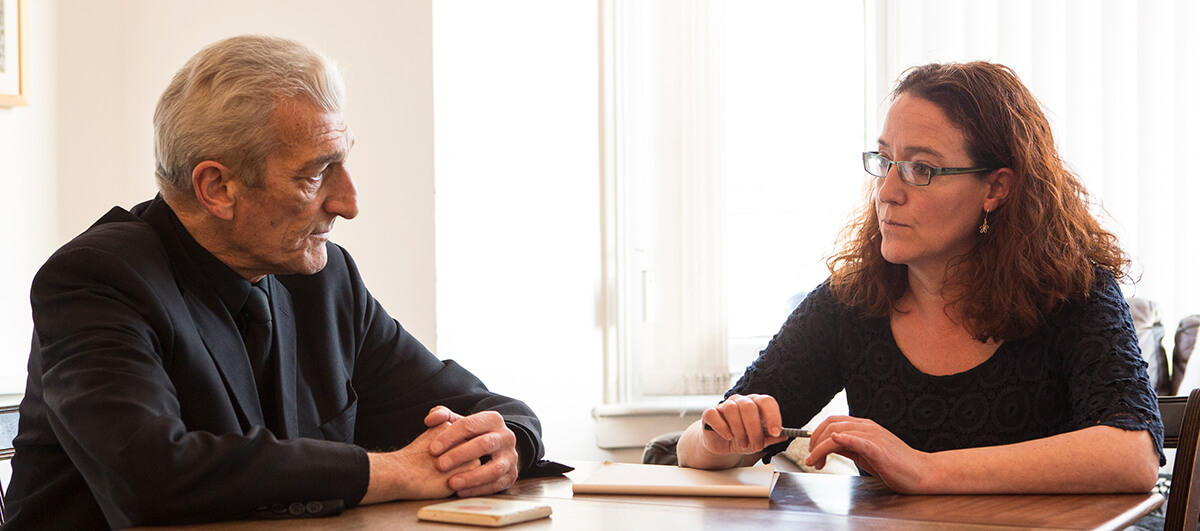 Hospital Discharge Planning Law and Guidance
Whether a hospital admission is planned or unexpected, the hospital discharge process can be a worrying time for patients and their families. Some patients find that they are pushed to accept a care home option because they are not offered the right support to return to live at home. Other patients find that the discharge planning process recommends a return home, when they would feel safer with a temporary or long term care home placement.
It may be useful to refer to our list of Abbreviations Used in Community Care Law.
Hospital discharge and the coronavirus crisis
In March 2020, many of the assessment and care planning duties that had previously applied to safe discharge from hospital were suspended as a result of the emergency Coronavirus Act 2020 and the Covid 19 Hospital Discharge Service Requirements. From 1 September 2020, the 'Hospital Discharge: policy and operating model' has been in place, setting out mandatory "Discharge to Assess" (D2A) arrangements that must be followed by Health and Social Services.
The emphasis is on releasing hospital beds for new patients. Patients no longer have a choice about their first discharge destination and less time to negotiate this from their hospital bed. Whereas previously there was a legal duty to arrange a safe discharge, now the proposed discharge destination simply has to be deemed able to meet the person's needs. There is likely to be a wide chasm between what is deemed "suitable" by Health and Social Services and what is adequate or desirable to the person with care and support needs. It is important to get discharge destination "right first time" where possible, to avoid multiple moves.
The policy intention is to support most patients to have a fast discharge back to their own home. However, we are already seeing patients coming under pressure to accept potentially unsafe hospital discharge options. Those discharged home may be unable to access basic care and support due to staff shortages and isolation measures. Those pushed to accept a temporary move to a care home may fear they will become 'stuck' there long term, or that they are at more risk of infection than if at home.
As the hospital discharge process now progresses very quickly, we recommend seeking urgent legal advice as soon as you have concerns about unsafe or inappropriate discharge arrangements. Despite the new model, there are still many ways in which an unsafe hospital discharge or inadequate care plan can be challenged. Furthermore, there should be additional funding available for care and support during this period so that no discharge is unsafe.
What is a safe discharge from hospital?
Prior to the pandemic, the requirements were that discharge from hospital should not take place until a responsible clinician says that the person is medically optimised for discharge, and it must be safe for the person to be discharged. What is an appropriate package of care will differ for each individual: it may be care at home, or in a care home. A lawful safe discharge process is informed by a number of health and social care assessments and through consultation with the person and their family.
The new Discharge to Assess model states that these assessments should no longer take place in hospital, but in the person's home or a care home. This is a cause of concern, as the purpose of assessments taking place in hospital was partially to ensure that the discharge arrangements would be safe. If the patient lacks mental capacity to make decisions about their care arrangements, the hospital staff should follow the best interest decision making principles set out in the Mental Capacity Act 2005. If a mental capacity and best interest assessment is required, this should still take place in hospital.
Discharge to Assess funding
This new policy model sets out a welcome and clear framework to navigate the process of needs assessments and statutory funding entitlement on discharge from hospital. After discharge, the person's care and support costs should be fully-funded for a period of up to six weeks, to allow opportunity for assessments whether they are discharged home or to a care home. If the person had an established support package before they were admitted to hospital, only the additional support costs are fully funded. The Discharge to Assess funding comes from a central government discharge support fund.
At the six week stage, if the CCG has not completed the appropriate healthcare assessments, then CCG should take on the cost of the person's care package. If the CCG has complied with its duty to assess, but Social Services have not completed the appropriate assessments under the Care Act 2014, then Social Services should take on the cost of the person's care package. The person should not be required to contribute towards the cost of their care and support until all assessments have been completed.
Patient choice and promoting independence during the coronavirus crisis
In ordinary times, promoting choice and independence are key principles in a safe and appropriate hospital discharge planning process. The new measures put patient choice and independence on a secondary footing, so that the NHS can speed up the hospital discharge process and give priority to those with the most acute need for a hospital bed.
However, the measures relax the rules about funding for care after a hospital discharge. The Government has made it clear that cost should not be an issue that prevents hospital discharge.
If health or social care staff use costs arguments to refuse a care package that promotes choice or independence, rather than making decisions based on the need for a quick discharge, this may be open to challenge.
Similarly, if health or social care decision makers stipulate that care at home is not a safe option on discharge from hospital, this may be open to challenge.
What can go wrong?
There are occasions when people are effectively forced into accepting unsuitable care arrangements. In ordinary times, the pressure results from Health or Social Services cost restraints. During the pandemic, the situation will be exacerbated by heightened time pressures within hospital settings. At a time of great vulnerability, patients can feel deprived of their dignity and independence.
If hospital discharge is delayed when somebody is asking to leave or has become medically fit, this may amount to a deprivation of liberty and/or an unlawful detention. There may also be safeguarding implications associated with a prolonged discharge or an overly quick discharge to an unsafe destination, or with inadequate care and support.
If you are affected by any of these issues, our team of Community Care lawyers will assist you. Call us on 01273 609911, or email info@ms-solicitors.co.uk to find out how we can help you.