Services For Professional Deputies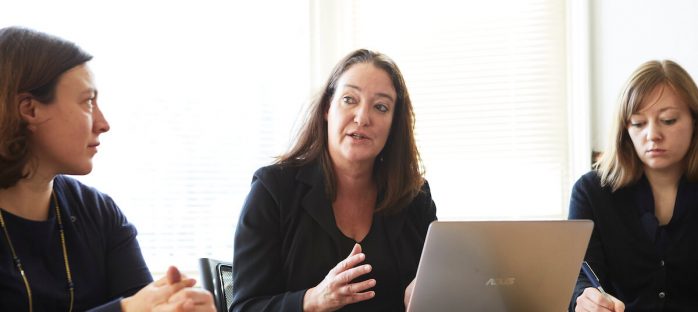 Martin Searle Solicitors offer a range of complementary services to Professional Deputies, Panel Deputies, Attorneys and Financial Advisors
"Martin Searle's team has a unique level of knowledge and technical ability in this area of law. They are highly regarded in the profession and are always my first choice for referring my clients that need assistance with anything Community Care related. I don't know of any other Solicitors firm locally that can match them."
Our holistic Service for Professional Deputies and Attorneys is designed to help you to ensure that you are achieving the best possible outcomes for your vulnerable clients, their families and their carers.
Our professional clients are able to take advantage of our specialist expertise in unravelling the complex Community Care Law and Employment Law issues that make a real difference to their own clients, and are reassured in knowing that we do not compete with their practice areas on any level.
We deliver tailor-made training, file audits and casework support services to Professional Deputies, Attorneys and Private Client teams.
See our brochure for full details on Martin Searle Solicitors' Community Care Law Services for Professional Deputies & Attorneys
It may be useful to refer to our list of Abbreviations Used in Community Care Law and Abbreviations Used in SEN and Disability Law.
Our non-compete promise for professionals
We do not employ lawyers who act as Deputy, Attorney or Trustee, nor do we deal with Estate Planning, Wills, Trusts, or Personal Injury Litigation. Rather, our expertise allows our professional clients to provide swift and efficient solutions where complex community care law and employment law issues impact on your vulnerable client group. We work in partnership to enhance the expert service our professional clients already deliver.
In delivering our advice and securing statutory funding, we are mindful of possible criticism of the Deputy from potential beneficiaries. This can be the case where the increasingly forceful charitable sector try to argue that a vulnerable person's financial affairs could have been managed differently to increase any charitable donation.
Community Care Law support for professionals
Our advice packages are completely flexible and include public law and health and social care law services such as:
Ad hoc advice by email or phone about the options in any particular client case – which you may then resolve without needing our additional input. We can bill each client enquiry separately so that it can be submitted with your Annual Deputy Report: our professional charges have never been disputed by the CoP or OPG
Individual casework on community care law issues – where you instruct us as Deputy or Attorney, and we act for you on behalf of your client
File Audits for your adult clients – particularly in relation to NHS CHC funding eligibility for your client, or other sources of state funding, where you need to be able to demonstrate that you have taken all reasonable steps
File Audits for your clients under 25 years – particularly in relation to maximising NHS CCC funding and local authority funding for your client
Court of Protection litigation – we recognise that some of our professional clients are very comfortable with non-contested CoP applications but that litigated Health & Welfare issues, Safeguarding & DoLS matters or hotly disputed Finance and Property disputes between family members can feel uncomfortable for a non-litigator
Delivering bespoke in-house training on complex community care law issues
Advising and representing Professional Deputies at Best Interest meetings
Representing Professional Deputies at NHS Continuing Healthcare (NHS CHC) assessments and appeals to secure funding for their vulnerable clients
Providing expert advice during the settlement process for personal injury or professional negligence claims to ensure community care and educational provision and funding is properly considered
We also offer employment law services to Professional Deputies and Attorneys such as:
Advising on fair and efficient recruitment practices
Drafting employment contracts and handbooks
Providing licences for your client's live-in staff or carers
Ensuring Agency terms are fair and protect the Estate
Dealing with management issues on your behalf such as poor performance or conduct
Providing specialist HR Consultancy services as and when required
Advising on TUPE when outsourcing or insourcing
Dealing with grievances and disciplinary proceedings
Defending Employment Tribunal Claims