Shoreham Employment Law & Community Care Law Solicitors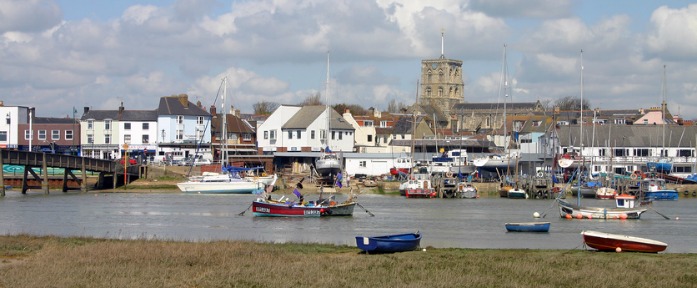 Our Shoreham solicitors' office is located at:
Office Location
Expert legal advice from your local Shoreham lawyers
Need Employment Law advice? Or help to challenge a decision about care and funding made by the NHS or social services? Martin Searle Solicitors is an award winning law firm which takes great pride in working in the community; for people and for businesses.
We have a strong track record of winning and defending Employment Law cases, supporting businesses as they grow, and successfully challenging poor decisions about a person's care.
Expect the highest level of service, delivered by a team of people who really care about their clients. For us, that means a commitment to succeed and secure a positive outcome for individuals, families and business owners alike.
Our Employment Law service in Shoreham is led by Fiona Martin. With an expert team who work with all employers, along with individual employees facing unfair treatment in the workplace, the Shoreham community can expect to receive legal advice and support which is unrivalled anywhere else in the region.
For Community Care legal advice, Martin Searle's team of leading experts are able to help with health and social care issues that affect people with disabilities, care needs or caring responsibilities. Our team is managed by Cate Searle, a leading expert in NHS Continuing Healthcare law. Cate and her team provide advice and representation in areas such as planning and paying for care, funding disputes with social services, Court of Protection litigation, safeguarding and mental capacity law.
As well as being successful lawyers, everyone at Martin Searle Solicitors subscribes to a strong ethos of supporting and investing in the communities we serve. We work hard to set a positive example both in the way we do business, and through our range of pro-bono initiatives such as running advice clinics and law training sessions for a number of charities, voluntary agencies and social enterprises.
We are the Shoreham Employment and Community Care Law specialists for individuals, businesses and other solicitors who need our expertise in employment or community care law. We also offer a range of services that complement the practices of other professionals including Deputies and Attorneys and Financial Advisors.
If you are seeking Employment or Community Care legal advice in Shoreham, contact us on 01273 467570, or email info@ms-solicitors.co.uk.