Paula Jones
Associate Solicitor and Services for Professional Deputies Lead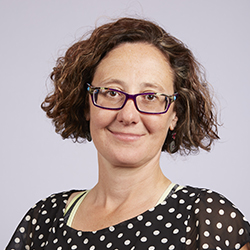 "I have unique insight into Local Authority decision making as I spent many years working as a Community Care Solicitor at a Local Authority. I appreciate the challenges my clients face and I am well placed to achieve the best results on their behalf."
Intro
Ì work from our Brighton Office with our Community Care Law team, providing advice and representation to vulnerable adults, their families and carers. As an experienced Community Care Law solicitor, I cover the full range of Community Care Law areas. I have particular expertise in Mental Capacity Law, including Best Interest Decision making and Safeguarding Adults at Risk. I also supervise our Community Care Law team.
I am an experienced advocate in the Court of Protection and the lead advisor on Mental Capacity Law, Best Interest Decision-making and Safeguarding. I am the point of contact for our Professional Deputies and Attorneys Services in which we advise and represent Professional Deputies and Attorneys who act for vulnerable individuals; and Private Client solicitors.
I run lectures and training courses across England for other legal professionals.
Expertise
I have expertise in:
Court of Protection and Mental Capacity Law, including

Advice and representation at Best Interest meetings
Safeguarding Vulnerable Adults including Court of Protection Applications
Litigation and advocacy in Court of Protection contested proceedings

Services for Professional Deputies
Social Services disputes over care plans and care provision under the Care Act 2014
Planning and Paying for Care, including Social Services Charging Rules under the Care Act 2014
Safe discharge from hospital
NHS Continuing Healthcare – assessment of eligibility, representation at all stages of assessments and appeals
Personal Health Budgets and Direct Payments
Clients
I act for the legal profession, specifically Professional Deputies and Attorneys and private client teams. I represent lay Deputies and Attorneys who require help and advice on various issues in Health and Social Care Law.
I work with a wide range of clients, including carers, family members and service users. I have extensive experience in representing clients involved in complex disputes between families and Local Authorities, where decisions have to be made on behalf of a family member that lacks capacity. I am a Dementia Friend and assist adults with learning disabilities.
Qualifications
I have a BSc in Combined Science from Brighton University. I completed my law conversion course at the College of Law in Guildford with a Commendation in 2000 and completed the Legal Practice Course (LPC) in 2002 with a Distinction.
Other experience
Prior to joining Martin Searle Solicitors, I worked as an in-house Solicitor for a Local Authority advising and representing the Local Authority on all aspects of Community Care, Mental Capacity and Mental Health law. I was the Local Authority's lead for the implementation of the Care Act 2014 and provided regular training for their professionals.
I was an Associate Lecturer at the Open University in the fields of public law, criminal law and employment law for over 8 years.
I have a life too
I enjoy hiking across the South Downs with my 2 dogs and riding my horse.
I am a regular fundraiser for Macmillan Cancer Support and have undertaken a number of challenges, including hiking 100km along the South Downs Way in 26 hours and climbing the two 2 highest peaks in the Atlas mountains.
To unwind, I enjoy good food and wine with friends and family, and I teach and practice yoga.
Get in touch with Paula
Sign up to our Newsletter