Victoria Crick
Community Care Chartered Legal Executive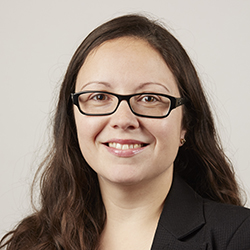 I have a wealth of experience advising Professional and Lay Deputies, having been a Private Client Legal Executive for over 11 years. I understand the difficulties my clients face and assist them through what is often, a difficult and stressful time.
Intro
I am a member of the Community Care Law team at our offices in Brighton. I joined the team, having worked in a Professional Deputy and a Private Client team. This means I am able to utilise my Private Client knowledge to provide holistic advice which covers many areas of Community Care law, such as gifting advice and disputes between Attorneys.
Expertise
Care planning and fees
Court of Protection applications and objections
Removal of Attorneys and Deputies
Making and registering Lasting Powers of Attorney (LPAs)
Registering Enduring Powers of Attorney (EPAs)
Health and Welfare matters
Clients
I advise both Professional and Lay Attorneys and Deputies, together with individual clients, on a wide range of matters. This includes care advice and funding, Court of Protection applications and objections, and health and welfare matters.
Qualifications
I have been a Fellow of the Chartered Institute of Legal Executives since 2014. In the same year I undertook the Advanced Certificate in Will Preparation and am now an Affiliate member of the Society for Trust and Estate Practitioners.
Other experience
Prior to joining Martin Searle Solicitors I worked in the Private Client departments of Burt, Brill & Cardens, Hayes & Storr, and Ward Gethen Archer. I prepared Wills, Powers of Attorneys, administered Probate matters, provided Community Care Law and Court of Protection advice.
I have a life too
I enjoy spending time with my baby, gardening, weather permitting, growing my own fruit and vegetables and renovating our house.
Get in touch with Victoria