Campaigns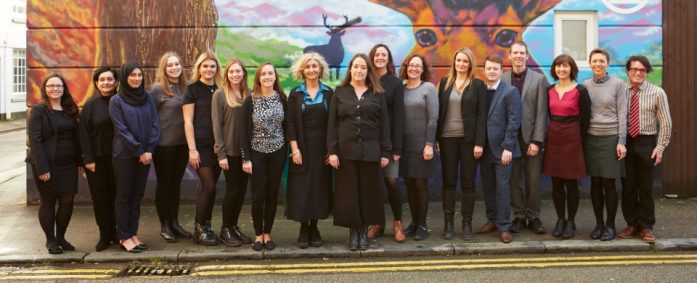 Our Campaigns
Since Cate and I founded martin searle solicitors in 2004, we have campaigned to ensure access to justice on important issues such as equality and diversity. Our campaigns educate employers to be fair and to avoid inadvertently discriminating against workers, as well as advising employees to help them bring claims for unfair and discriminatory treatment.
Disability Matters
Our campaign to stamp out Disability Discrimination coincides with World Mental Health Day on 10 October.
We will be running a free telephone advice surgery for employees and employers who want to find out about the rights of disabled people in the workplace and how to challenge discrimination, including the failure to consider reasonable adjustments.
We are also running a virtual seminar on Managing Ill Health and Disability – Best Practice for Employers in partnership with Community Works. This is aimed at charities and non-profit organisations.
Our campaign is supported by relevant FAQs, case studies and factsheets for employees and employers covering disability rights at work.
Find out more about Disability Matters.
Mind The Bump
Our campaign to stamp out pregnancy and maternity discrimination in the workplace has run every March since we started martin searle solicitors in 2004. This always coincides with International Women's Day. We have found that this type of discrimination has become more common, particularly during the pandemic.
We provide a free telephone advice line for both employers and employees concerned about workplace rights of pregnant women and women on maternity leave and employers responsibilities.
We also run a free seminar for employers on Pregnancy and Maternity Leave – Best Practice for Employers to educate owners as to their responsibilities.
We continually update our free factsheets, case studies and FAQs for employees and employers to provide clear and detailed guidance about pregnancy and maternity rights at work.
'Mind The Bump' won the Digital Media Campaign of the Year at the Gatwick Diamond Business Awards in 2012.
#Metoo Matters – Preventing Sexual Harassment in the Workplace
Our campaign to stamp out sexual harassment at work focuses on inappropriate conduct in the workplace and provides legal guidance to help employers make their workplaces a harassment-free environment. In 2016, the TUC found that over half of women had been sexually harassed at work.
Our campaign includes a free advice phone line for employees and employers who are concerned about sexual harassment at work and a free seminar on How To Avoid Sexual Harassment Claims In The Workplace. This outlines practical steps that companies can take to ensure that their workplaces are safe and welcoming places for all their employees. We also produce free website content in the form of factsheets, FAQs and case studies for employers and employees covering sexual harassment in the workplace.
Contracts and Handbooks Campaign
Our annual Contracts and Handbooks campaign provides the tools that organisations need to put in place robust and up to date contracts and policies. These ensure clarity and security to both the employee and employer.
Each January, our Employment Law Team provide a free half-hour telephone consultation service for employers and hirers on workplace contractual rights and policies and procedures. We also run a free seminar for employers and HR professionals on Everything You Need To Know About Contractual Terms and Policies. Our website showcases relevant case studies, factsheets and FAQs for employers covering contractual obligations and up to date policies.
To find out more about our campaigns, contact us today on 01273 609911, or email info@ms-solicitors.co.uk.