Annabel Shilton
Executive Coach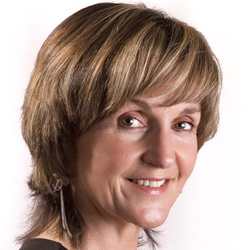 "I have worked with several organisations this year to help them define their purpose, vision and values and to determine the behaviours required of everyone to help them live those values. This has helped improve staff motivation, engagement, happiness, general wellbeing and has created a positive culture and an organisation to which people want to belong."
Expertise
Annabel has over 12 years' experience as a management consultant, leadership coach and coach supervisor.
She has particular expertise in leadership development, raising individual performance, communication, marketing and personal branding. She has worked with many senior executives and top teams in both large and small organisations oncoaching and change management programmes, with a specific focus on developing leaders to build organisations to which people want to belong.
Clients
Annabel has a lively, warm approach and brings passion, energy and fun to her coaching. She is committed to working in partnership with her clients, providing a hands- on facilitation style that motivates, encourages, challenges and ultimately transforms, enabling them to grow both personally and professionally.
Her work continues to shape and renew her belief that the nature and strength of the relationships we establish has a profound impact on what is possible for individuals, teams and organisations.
Qualifications
A qualified coach and coach supervisor, Annabel holds a Post Graduate Diploma in Marketing and is qualified to deliver psychometric profiling tools and the Institute of Leadership and Management's (ILM) Leadership, Management, Coaching & Mentoring Awards. She is also an accredited Coach and Investor in People adviser. Annabel holds a CMI level 7 Diploma in Consulting and is a trained Mediator.
Get in touch with Annabel
Sign up to our Newsletter