Chris Parkinson
Marketing Assistant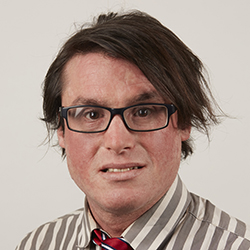 "As Marketing Assistant, I oversee our day-to-day communications strategy and work to raise the profile of the firm."
Intro
I coordinate our day to day marketing operation at Martin Searle Solicitors, managing new content and ensuring everything is up to date on our website. I also write for and manage our social media platforms, send out press releases, organise training events and support our legal campaigns.
I encourage our team of solicitors to share their expertise by writing blogs and case studies to raise the profile of our firm by providing engaging and informative content for our clients and fellow professionals.
Qualifications
I studied English Literature and Philosophy at the University of Sussex, and completed my masters degree in Creative and Critical Writing in 2006.
Other experience
Prior to joining Martin Searle, I worked for a number of local festivals including Brighton Fringe and Brighton Science Festival. This gave me a strong grounding in communication and marketing skills.
I have a life too
I like to keep up with our city's arts scene, and regularly attend gigs, theatre, exhibitions, and community events. My other interests include classic detective fiction, putting on small press print events, cooking Chinese food, following politics and current affairs, and spending time with my friends, family, and young son.
Get in touch with Chris