Christine Gannon
Employment Law Solicitor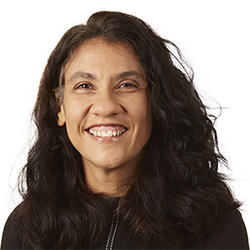 "The reason I am an employment lawyer is that I enjoy helping all of my clients, whether employers or employees, to arrive at the best possible outcome."
Intro
I am an Employment Law Solicitor based at our Brighton and Hove office. I have substantial experience in advising both employers and employees on a wide range of employment issues.
Expertise
I have particular expertise in:
Advising on discrimination issues including sex and pregnancy, race and disability discrimination
Advising on TUPE in relation to business sales and outsourcings
Drafting and negotiating Settlement Agreements and Form COT3s on behalf of employers
Advising on redundancy procedures (both individual and collective)
Reviewing and drafting Service Agreements, contracts of employment and Staff Handbooks
Advising on post-termination restrictions
Managing grievance and disciplinary processes
Managing sickness and capability processes
Bringing and defending claims in the Employment Tribunal, including undertaking advocacy at Preliminary and Full Hearings
Providing employment support on share / business sales and outsourcing
Clients
I act for both employers and employees.
I advise employees at all levels of seniority, up to Directors.
My employer clients have included private companies, Local Authorities, charities and family owned businesses.
Qualifications
I graduated from Durham University with a 2:1 degree in Economics and History. I completed my law conversion course and Legal Practice Course at the College of Law in Guildford, passing both with distinction. I qualified as an Employment Solicitor in 2001.
Other experience
I have specialised in Employment Law since qualifying at a commercial firm in Cambridge. I subsequently returned home to Sussex to join the Employment Team at DMH Stallard, where I worked for 15 years.
I have a life too
Outside of work, I am kept busy by my two children and enjoy spending time with family and friends. I  enjoy singing and have been a member of a number of choirs (ranging from choral to rock, soul and pop). I recently rediscovered my love of running so I currently spend my spare time jogging along the sea front!
Get in touch with Christine
Sign up to our Newsletter