Joanne Williams
Human Resources Consultant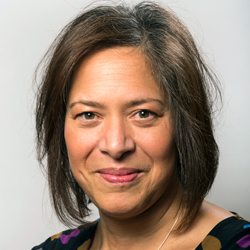 "I have recently set up a new organisation involving the TUPE transfer of eight organisations into one."
Expertise
Joanne Williams, a member of the Chartered Institute of Personnel and Development, has more than 20 years' senior HR experience.
With a proven track record operating at a strategic level, Joanne also has substantial operational experience spanning the full range of HR services. She has strong credentials in:
Employee relations
Policy development
Interpretation of employment legislation
Working in unionised environments
Joanne's main areas of responsibility have included:
HR strategies
Employee relations
Change management
Training
Job evaluation and recruitment
Writing policies and procedures
Employment legislation
Discipline
Health and safety
Personnel systems
Communications and Investors in People
She has worked on a number of projects, such as advising small companies on all aspects of people management. Additionally, she has been a retained/interim HR professional for SMEs.
Joanne demonstrates excellent leadership, communication and interpersonal skills with the ability to inspire confidence and build strong relationships.
Get in touch with Joanne
Sign up to our Newsletter