Clare English
Chartered Legal Executive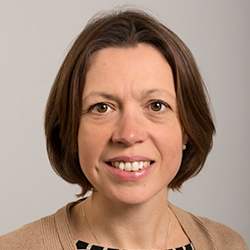 I advise professional and lay clients on a wide range of Community Care Law matters. I enjoy working with people and providing legal advice to help them to resolve difficult situations at stressful times in their lives.
Intro
I am a member of the Community Care Law team at our offices in Brighton and Hove. I focus on planning and paying for care, eligibility for NHS Continuing Healthcare funding, Court of Protection proceedings including Deputyship applications and making Lasting Powers of Attorney.
Expertise
I have particular expertise in:
Planning ahead & paying for care
Challenging local authority funding decisions
Deputyship applications
NHS Continuing Healthcare funding and appeals
Clients
My lay clients often instruct me at stressful times when they and their families face difficult decisions about future care planning, or are in dispute with a Local Authority or the NHS regarding care funding. I get great satisfaction from helping my clients to resolve challenging situations for their families.
Qualifications
I graduated (many years ago) with 2:1 in American Studies and English from University of Keele. After a career in university administration I retrained in law and graduated with Distinction from the Graduate Diploma in Law at University of Brighton in August 2014. I won a number of prizes including for best first year Law student, and best second year Law student and for best performance in the contract law and criminal law modules.
I joined Martin Searle Solicitors as a member of the support team in January 2015 and trained as a Legal Executive with the Community Care Law team. I was delighted to be admitted as a Fellow of the Chartered Institute of Legal Executives (CILEx) in February 2019.
Other experience
Before retraining as a lawyer, I worked for 18 years in university administration at Goldsmiths College London, Royal Free and University College London Medical School and, most recently, Brighton and Sussex Medical School, where I organised medical student practical exams. I also dallied with a career in journalism and completed the NCTJ qualification in 2007
I am very pleased with my new-found career as a Community Care lawyer. I enjoyed the Postgraduate Diploma in Law at University of Brighton and am delighted to catch up with the Law staff when I represent Martin Searle Solicitors at the Brighton Business School awards each summer.
I have a life too
I spend weekends trying to drag my son away from Fortnite and the PS3 into the fresh air. I love living by the sea and enjoy rock-pooling in Ovingdean and swimming in the sea. I am looking forward to using the paddleboard Santa bought me for Christmas. I love cooking (and eating!), reading, and watching American crime, law and political dramas. I keep fit by running and hope to participate in the 2020 Brighton marathon, which is currently planned for September 2021.
Get in touch with Clare