Case Study: Overturning an Incorrect Financial Assessment and Securing Local Authority Funding for an Elderly Woman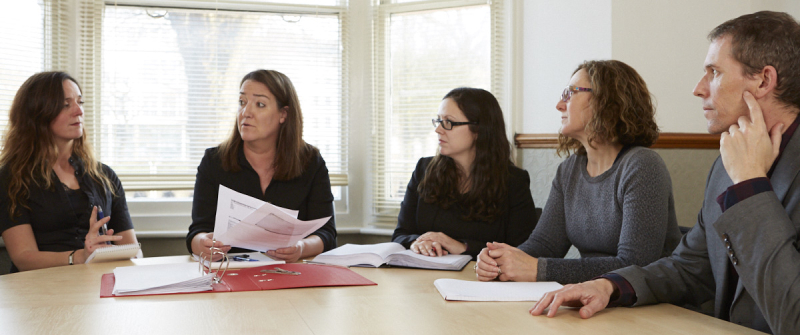 Summary
How Clare English, expert Community Care lawyer based in our Brighton office, challenged an incorrect financial assessment and established eligibility for Local Authority funding.
The situation
Ellie and her 85 year old mother, Rebecca, both sold their homes and bought a property in the West Midlands to live in together so that Ellie could care for her mother. The conveyancing solicitor advised that the property should be registered in Ellie's sole name "to make probate easier" when Rebecca passed away.
A few years later, Rebecca needed Social Services financial assistance to help with the costs of respite care and day centre care. Social Services refused to provide funding because they said Rebecca's investment in the property without having her name on the legal title was deprivation of assets with the intention of avoiding care home fees. They argued that this was a gift from Rebecca to Ellie, which meant that Rebecca was still above the £23,250 social care funding threshold.
What Martin Searle Solicitors did
Clare challenged the Local Authority's decision to include the value of the property in Rebecca's financial assessment. Clare argued that Social Services had to apply a mandatory property disregard because Rebecca continued to occupy her home apart from during short respite breaks. This meant that it was irrelevant that her name was not on the legal title. Clare also argued that if Rebecca's care needs increased such that she needed to move into a care home, a relatives' property disregard would apply because her daughter, Ellie, was now over 60 years old.
The result
Social Services accepted that they were wrong to include the value of the property in their financial assessment and that Rebecca was not a self funder. They agreed to make a refund to Rebecca for the three years during which they refused to provide Social Services care funding. Ellie was relieved that her mother's care was properly funded for the last few months of her life. More importantly she could stay in their home rather than it being sold to pay for her mother's care.
If you require advice on Deprivation of Assets and Paying for Care, contact our Community Care Law Team on 01273 609911, or email info@ms-solicitors.co.uk.