Marisa Copus
Finance Manager & Legal Cashier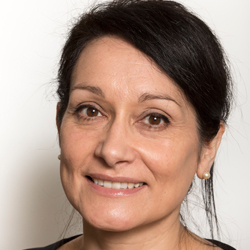 "I maintain and control all aspects of the firm's accounts and payroll, and ensure compliance with Lexcel and the Solicitors' Regulation Authority rules regarding client money."
Intro
As the firm's legal cashier, I provide monthly budgets, cashflow statements and management accounts as well as annual financial reports to the finance director. In 2017, I implemented the smooth transition of our existing accounting software to a new system – transferring all financial information across to a more advanced programme. I assist with and resolve all internal financial queries, and provide support for my colleagues.
Qualifications
Before joining Martin Searle Solicitors, I worked as an accounts and payroll manager for many years. Whilst my children were small, I studied manual book keeping and a three-year part-time AAT accountancy course at Eastbourne College.
I have a life too
In my free time, I like to exercise my creativity. I love to knit, crochet and teach myself new crafts. I also attend tap and ballet classes twice a week, and enjoy reading when I get the chance – a good thriller is my genre of choice.
Get in touch with Marisa
Sign up to our Newsletter