Sarah Henderson
Consultant Employment Law Solicitor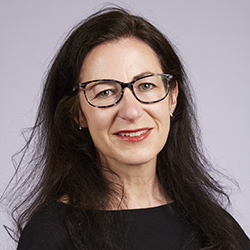 As an experienced Employment Law solicitor, I know the importance of having someone on your side to help you fight for a fair outcome.
Intro
I am an Consultant Employment Law solicitor at the Brighton and Hove office and qualified in 2001. I have a wide range of experience having worked for the Government Legal Department, defending Government departments, and also for Thompsons, a large trade union firm, bringing claims for union members.
Expertise
I have expertise in:
Representing employers and employees in the Employment Tribunal. This includes claims for unfair dismissal, constructive dismissal and all forms of discrimination, particularly disability discrimination and the failure to make reasonable adjustments. I help employers restructure and deal with redundancy payments, Working Time Regs, unlawful deductions, TUPE, equal pay, changes to terms and conditions and breaches of contract
Negotiating termination packages and post-termination restrictions and advising on Settlement Agreements and COT3s, including cases in Acas Early Conciliation
Delivering tailor-made employment law training for employers and employees
Drafting and advising on changes to employment contracts, policies and procedures.
Clients
I act for large and small employers and employees from all works of life.
I spent ten years bringing claims for trade union members against their employers, including public companies and charities.
At the Government Legal Department I acted for central government departments, mainly the Ministry of Justice, defending employers against employee claims.
Qualifications
After gaining a degree in French, I passed the law conversion course, and the Legal Practice Course at the College of Law in London with Distinction. I qualified as a solicitor in 2001.
Other experience
I worked for HMRC as a tax lawyer, before deciding this was not my vocation.
I volunteered at the Waterloo Legal Advice Service and at Tooting Legal Advice Centre which are drop-in centres providing free legal advice for the community.
I have a life too
I have two young children who keep me busy when I am not working. I still make it out to the odd gig (pre-pandemic) and I am a keen choral singer.
Get in touch with Sarah
Sign up to our Newsletter