Case Study: Harassment, Sex Discrimination, and Victimisation in the Workplace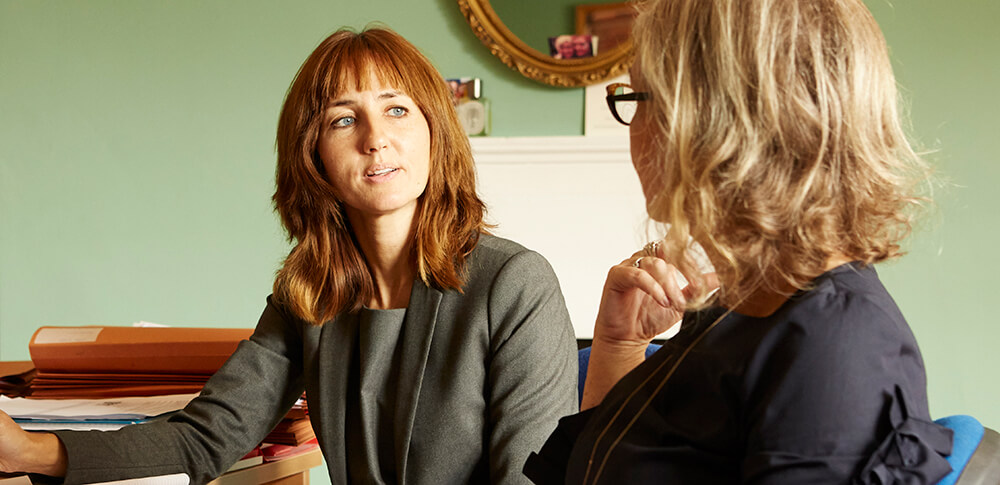 Summary
How our expert Employment Law team based in our Haywards Heath office, secured £18,500 through a COT3 Agreement for a waitress who had suffered harassment, direct sex discrimination and victimisation at work.
The situation
Rachel was employed as a waitress for a golf club in West Sussex for less than two years. She experienced problems with Gregory, an honorary member of the club, who officiated at events but was unpaid. He sexually harassed her and bullied her over a period of eight months.
Gregory, who was substantially older than Rachel, started to take an interest in her which was not reciprocated. He regularly entered her work area without proper reason and asked offensive questions about her personal relationships in front of colleagues. He went through her personal items and found and read her private text messages and he pursued her in the hope of having a sexual relationship with her. When Rachel asked him to leave her alone, he refused to do so. His behaviour intensified and he began to wait for her after working late shifts, following her home when she refused to get into his car.
Although Gregory was not an employee, he was substantially involved in the strategic and financial management of the club, and was responsible for important decisions involving the club's budget. He was also responsible for decisions on the recruitment of new staff and dismissals. Furthermore, he was friends with some of the directors of the club. All these factors made it difficult for Rachel to complain.
Rachel became scared for her safety and she complained to her employer and raised a formal grievance. Her employer seemed to take the complaint seriously and was sympathetic. However, within a short period of time, and before a grievance outcome had been given, the employer changed their attitude and accused her of encouraging Gregory and being friendly to him. They insinuated she was "leading him on", and acted as though she deserved this treatment. They also said that they were not responsible for his actions because he was not an employee.
Rachel became ill from stress and was signed off work with stress and anxiety. The deterioration in her health was caused by the harassment; and also by the employer's refusal to support and protect her against this perpetrator.
When Rachel realised that her employer was not going to help to prevent this harassing behaviour, she reported the matter to the police. She explained to her employer that she had no choice but to report his behaviour as she was genuinely scared of him and this was impacting on her mental health.
When her employer found out that the police were investigating the matter they suspended her from work and started disciplinary proceedings against her. This came as a complete shock, particularly because Rachel had always received glowing feedback from her managers, colleagues and customers. Her employer accused Rachel of poor performance and said she had failed in her duties. These allegations were unfounded and completely contrary to her formal and informal supervisions and appraisals. Rachel was certain that these allegations were fabricated and they were created by the employer as a means to terminate her employment and to prevent her from pursuing her complaints against the person harassing her.
She was dismissed without notice and her grievance was not upheld.
What Martin Searle Solicitors did
We advised Rachel that the employer was vicariously liable for the perpetrator's actions, even though he was not an employee or contractor of the employer.
We explained that she had grounds to make claims in the Employment Tribunal for harassment, direct sex discrimination and victimisation and also for her notice pay and any accrued but untaken holiday. We offered her a discounted rate to carry out the necessary legal work as she had no income. We tried to negotiate with the employer through Acas Early Conciliation. However, the employer refused to engage with this process. We issued a claim in the Employment Tribunal and her case was listed for a 5 day hearing.
In the lead up to the trial, the former employer applied to strike out Rachel's case, on the basis that they were not responsible for the perpetrator's actions, because he was not an employee or contractor. We successfully objected to this application and the employer was not given permission to strike out the claims.
Rachel was not very well due to mental distress and found it difficult to cope with preparing for a five day hearing.
We initiated settlement proposals on the basis that we were confident that Rachel would win her case.
The result
Shortly before the Employment Tribunal Hearing, we negotiated a payment of £18,500 in full and final settlement. This was made up of Rachel's notice pay of £1,473.33 and an ex-gratia payment of £17,026. This agreement was finalised by using a COT 3 Agreement. We made sure that the terms of the Agreement did not prevent our client from pursuing criminal proceedings were Gregory to continue to stalk her.
If you are concerned about behaviour at work which you feel is sexual harassment, contact our expert Employment Law solicitors on 01273 609911, or email info@ms-solicitors.co.uk