Case Study: Challenging a Local Authority Financial Assessment and Preventing Eviction of a Disabled Relative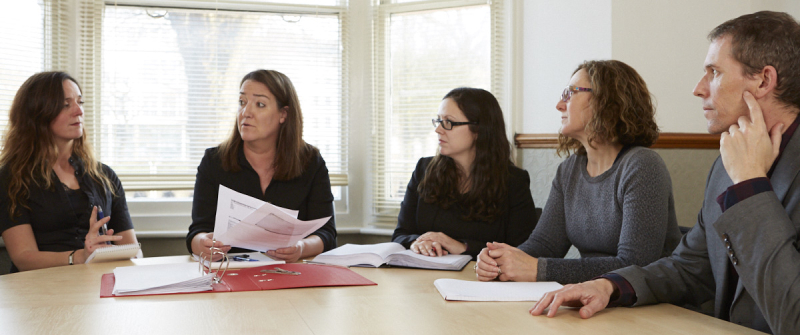 How Andy McKay, Community Care Law solicitor based in our Brighton office, challenged a Local Authority financial assessment for social care. He also secured a property disregard from a financial assessment to prevent the potential eviction of a disabled relative.
The Situation
Henry and Gregory are brothers. Gregory has physical and mental health issues and was living in a property in the North West of England owned by his mother, Agatha. Agatha lacked mental capacity and had been in permanent residential care for several years. She had a Professional Deputy to manage her property and finances.
Social Services had previously carried out a financial assessment and had decided that Agatha's property would be counted as an asset to use towards her care costs. The Deputy had tried unsuccessfully to have the value of Agatha's property disregarded on the basis that it was Gregory's home. The Local Authority did not accept Gregory's account that he had lived in the property since before Agatha went into care, which should have meant that its value was disregarded in full.
Social Services insisted that the Professional Deputy should evict Gregory so that the property could be sold to pay Agatha's care fees.
What Martin Searle Solicitors did
Henry was extremely concerned about Gregory's physical and mental health due to the stress of the situation and the threat of homelessness. Agatha's Deputy suggested that Henry and Gregory should seek independent advice as to whether there was anything more that could be done to have the property disregarded. Henry approached Andy McKay at Martin Searle Solicitors for advice.
Andy spoke to the Deputy to obtain more information about what evidence had been provided to Social Services. Andy soon established that Social Services had ignored or failed to understand the importance of evidence submitted; and that there were gaps in the evidence.
Andy resubmitted the evidence with a challenge letter outlining how Social Services had breached the Care Act 2014 in Agatha's case. Andy argued that there was a duty to award a mandatory property disregard because Gregory was a relative with a disability. Also, he had been living there since before Agatha had gone into permanent residential care. Social Services agreed to review their earlier decision.
The result
Two months later, the Social Services Financial Assessment team sent a letter confirming that they had now awarded a mandatory property disregard to Agatha and backdated the award. This meant that Gregory no longer faced the prospect of being evicted from his home and Agatha's care fee arrears, running into many thousands of pounds, would be paid by the Local Authority. This included an assessed contribution from her pension income.
Henry expressed his gratitude for the work that Andy carried out as this made such a positive difference to Gregory's wellbeing.
For expert advice on challenging Local Authority decisions about care and support funding, contact our Community Care Law Team on 01273 609911, or email info@ms-solicitors.co.uk.