Brighton & Hove Business Awards: Why Entering The BAHBA's Makes Business Sense?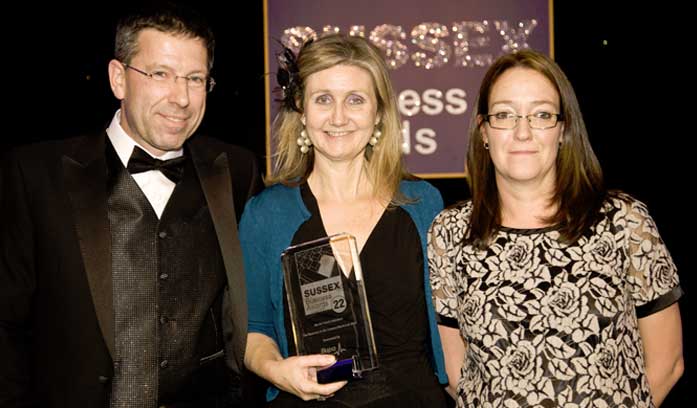 Ahead of this year's Brighton & Hove Business Awards (BAHBA's), judging panellist and former winner Fiona Martin, a Director at Martin Searle Solicitors, says the credibility and profile gained from being shortlisted and winning is invaluable.
"Business owners falter because of a lack of time and cynicism as to the value of entering awards. But when we look to build business relationships this stamp of approval from local business people and organisations provides businesses with free exposure, marketing and huge networking opportunities.
"We've been lucky enough to have taken home prizes including Business in the Community and Boss of the Year awarded to my co-director, Cate Searle at the Sussex Business Awards. This is not vanity, but validation – when we want to recruit the very best employees we can highlight that our recruits will be working for an award-winning business," says Fiona.
Martin Searle Solicitors has decided to take its involvement with the Brighton and Hove business community further still, by sponsoring the Brighton and Hove Business Awards. "We want to help other innovative and forward-thinking businesses gain the recognition they deserve," adds Fiona. "We're really looking forward to getting involved this year and hearing about the success stories of local companies."
The deadline for entry is Friday 26 June 2015. For more information please visit the BAHBA website by clicking here.