Case Study: Safeguarding a Vulnerable Adult when Reports to Local Authority were Ignored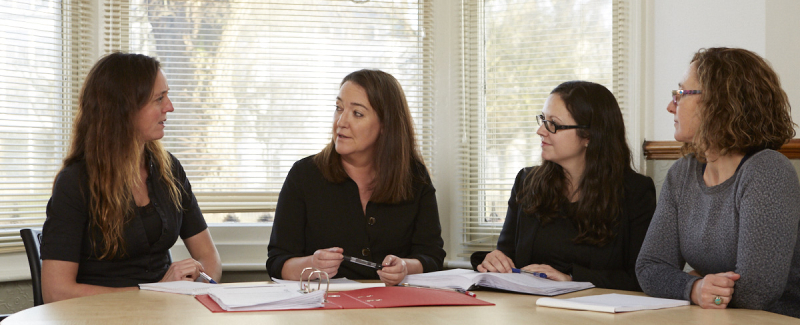 How Victoria Crick, Community Care lawyer based in our Gatwick office, helped our client secure an Adult Safeguarding Protection Plan for a vulnerable member of their family together with an improved care package. This involved challenging a Local Authority's safeguarding team who had ignored several reports and had breached their safeguarding duties under the Care Act 2014.
The situation
Roger reported safeguarding concerns on four occasions regarding his mother Susan, who is elderly and vulnerable, and for whom he was Attorney. Susan lives independently and receives care at her home in the South West of England. None of his reported concerns were investigated and were dismissed by the Local Authority safeguarding team as a "family dispute". Roger raised concerns that his sister had financially abused Susan (which was reported to the police), tampered with her medication and also that there was psychological abuse.
Roger had attempted to engage with the Local Authority safeguarding team. They did not engage because a counter allegation was made against Roger by his sister.
When the Coronavirus pandemic was in full force in April 2020, Susan's main carer resigned due to unfounded allegations made by the sister against her. Roger became concerned that the Local Authority would use this as a mechanism to review and cut Susan's care package, or attempt to insist that she should move to a care home to be safe from further potential abuse.
What Martin Searle Solicitors did
Roger asked our firm to advise him about how to present his safeguarding concerns at the meeting and how to ensure that Susan did not lose her care at home package as a result of the abuse.
Victoria advised Roger on the safeguarding duties and procedure laid out at section 42 of the Care Act 2014, and that Susan's case met the safeguarding threshold for action to be taken. She explained that the Local Authority safeguarding team had a legal obligation to take action in Susan's case; and this is when a Safeguarding plan should be completed to protect Susan from further abuse.
Victoria advised that a holistic approach was required in respect of Susan's care package and its delivery. Roger should argue for continued care at home, but be ready to consider care in a care home in case this became unavoidable due to the Coronavirus pandemic.
Victoria provided written arguments for Roger to send to the Local Authority safeguarding team. As Roger was representing himself at the meeting, he was able to rely on this letter so that he did not have to pay a lawyer to represent him.
The result
At the meeting, Roger quoted Victoria's letter regarding Social Services' safeguarding duty to Susan under section 42 of the Care Act and Susan's need for a Protection Plan. The Local Authority safeguarding team agreed to put a protection plan in place and to finally investigate the original safeguarding reports. The allegation against Roger was dismissed without need for further investigation.
The Local Authority agreed that Susan's care at home package would continue, as the protection plan would mean that she did not need to move to a care home. Roger told Victoria that being able to quote her advice had helped in getting the Local Authority safeguarding team to take his concerns seriously and to safeguard his mother.
If you have safequarding concerns about a vulnerable family member, our Community Care Law Team can help. Contact us on 01273 609911, or email info@ms-solicitors.co.uk.