HR Digital Media Group in Brighton – 16 July 2015
The HR Digital Media Group was founded by Martin Searle Solicitors and Madgex and is backed by Wired Sussex.
We welcome business owners, HR Managers, directors and employees responsible for personnel issues who work in the Digital Media Sector.
Our HR Digital Media Group is held on the third Thursday of every other month.
On 16 July 2015 at 9:15am we will be visiting Brighton Digital Media Academy.
---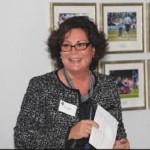 Topic
This event will be hosted by Itziar Leighton who is Educational Consultant from Brighton Digital Media Academy. Itziar is responsible for launching the new Brighton Digital Media Academy, a unique collaboration between education and the digital media industry.
This visit will include:
A tour of Brighton Digital Media Academy
An opportunity to share ideas
Itziar says: "We look forward to sharing with you our vision and ethos for Brighton Digital Media Academy, and the unique collaboration between industry and education. This is an opportunity for you to set out what your Digital Media Company is looking for in terms of recruiting new employees and the skills set and attributes you are looking for. We have already partnered with more than 20 of Brighton's Digital Media companies and hope to welcome many more."
---

---
Venue
BACA, Brighton Aldridge Community Centre, Lewes Road, Brighton, Sussex BN1 9PW
Parking is available. For more information please click here.
---
Booking
Please use our eventbrite page to let us know if you are attending by clicking here.
If you have any queries or would like to pay for your membership, please call Amanda Perks on 01273 609911 or by email amanda@ms-solicitors.co.uk.
You can also join our HR Digital Media Group on LinkedIn by clicking here.