Moving on Up – Laura Middleton & Chloe Smith promoted to Associate Solicitors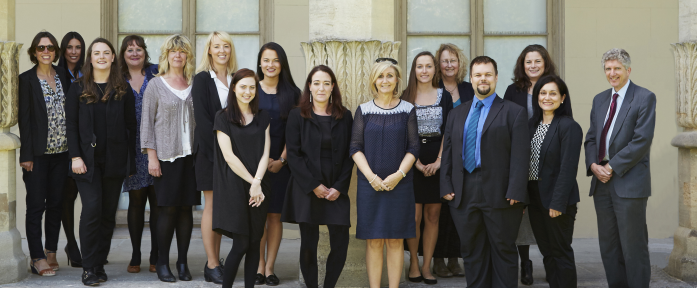 Fiona Martin and Cate Searle are pleased to announce Laura Middleton and Chloe Smith's promotion to Associate Solicitors.
Chloe joined Martin Searle Solicitor's Community Care Law department as a Trainee. She was recently praised by Senior Judge Lush of the Court of Protection at a local Care Conference for her excellent preparation and advocacy on a case he was hearing. Chloe also leads the Community Care Law team's Services for Professional Deputies. Chloe says, "My cases are diverse and interesting and I enjoy helping my clients achieve a positive outcome that really makes a difference."
Laura, a member of Martin Searle Solicitor's Employment Law team, heads their Haywards Heath office which was launched in December 2015. She says, "I enjoy being an employment law specialist and I'm proud to be promoted by a firm that puts equality and fairness at the forefront of everything we do."
Fiona and Cate co–founded Martin Searle Solicitors in 2004 and now have six offices in Sussex and Croydon.
"Our success is due to the quality of our legal teams and their care and devotion in delivering expert, client centred legal services. Chloe and Laura are a new generation of solicitors who really do 'give a damn' about their clients."