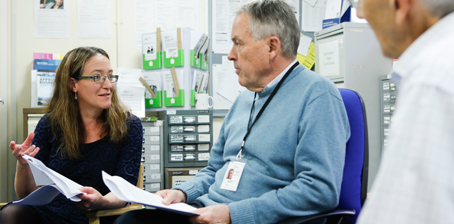 "Cate showed a consistently superb level of professionalism, attention to detail and expertise. The PCT told us it was the quality of our submissions that settled the matter in our favour."
'Simon', NHS Continuing Healthcare Appeal Client
---
NHS Continuing Healthcare Funding
NHS care funding and reclaiming care home fees
If you need ongoing care your care fees may be paid in full by the NHS regardless of your assets if your needs are demonstrably:
Complex, intense or unpredictable and
Not incidental or ancillary to the accommodation that social services is under a duty to provide or
Not of a nature typically provided for by social services.
This form of care funding is known as NHS continuing healthcare (also sometimes referred to as NHS continuing healthcare funding and NHS continuing care funding). It can cover nursing or care home fees or the cost of your care at home. Unfortunately, NHS care funding decisions are often arbitrary and many people do not receive NHS continuing healthcare even when they are eligible.
Challenging NHS care home funding decisions
There are many reasons why NHS care funding decisions may be wrong. If you have been denied NHS funding and are paying for your own care you may be able to reclaim nursing home fees through a legal challenge. Our team of specialist nursing home funding solicitors has many years' experience challenging and overturning flawed continuing healthcare funding decisions. This can see families reclaiming nursing home fees in excess of £100,000.
Challenging a care home funding decision retrospectively
If you believe a relative who has now died was wrongly paying for care home funding, you may be able to bring a retrospective review. Our NHS continuing healthcare team has significant experience bringing successful retrospective cases, recovering between £40,000 and £130,000 for families. We may be able to take on this type of case under a no-win, no-fee agreement following an initial assessment of its facts and merits, allowing you to take action against the NHS without incurring legal costs.
Watch our NHS Continuing Healthcare information video