Case Study: £100,000 Awarded and Successful Reinstatement After Constructive Dismissal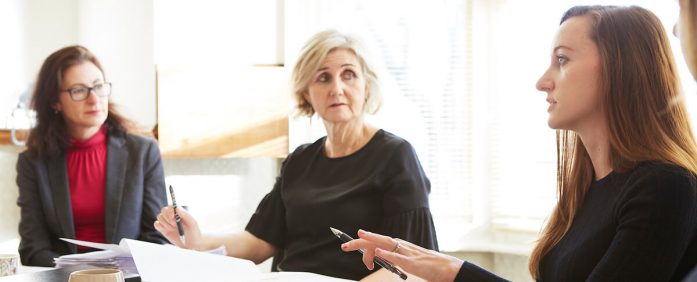 Summary
How our team of Employment Law solicitors brought a successful constructive dismissal claim against a hospital trust.
The Situation
Bernadette was employed as a Band 7 Fertility Nurse at her local hospital.  She had worked for the Trust for approximately 40 years and had an exemplary work record.  She enjoyed her role helping patients to conceive through IVF.
Bernadette began to show signs of tiredness and confusion which her colleagues had put down to her age and the stress of work.
Bernadette's vision became blurry and one of the doctors in the clinic noticed that her eyes were glazed. They urged her to go to A&E immediately because they were worried that she was experiencing a stroke or had meningitis. The doctors in A&E ruled out any immediate emergency but referred Bernadette for further tests to find out whether she had a brain tumour.
Because Bernadette was receiving treatment in A&E and was worried about her prognosis, she forgot to handover before leaving the hospital premises. When she got home, she made contact with one of her colleagues, who was able to make other arrangements with another hospital to ensure that her patient's IVF cycle was not interrupted.
When Bernadette next attended work she was handed an Improvement Notice by the matron, Susan which was an informal disciplinary sanction under the Trust's policy. When Bernadette tried to explain what had happened, Susan told Bernadette that the Consultant in charge of the clinic had already made up her mind. Bernadette sent an email to challenge the warning, but she was simply told "the Improvement Notice stands".
Bernadette lost all trust and confidence in her employer due to the way she had been treated and she resigned from the Trust. During her notice period she was diagnosed with a brain tumour.
What Martin Searle Solicitors did
We applied to Bernadette's legal expenses insurer to indemnify her and fund our costs. The insurer initially refused cover because they believed her chances of success were below 51%. We obtained a barrister's opinion to demonstrate that her chances of succeeding were much higher than this.
We issued Bernadette's claim against the Trust for constructive unfair dismissal.
We represented her at a Preliminary Hearing and prepared her case for trial. This included exchanging evidence, preparing witness statements, and briefing a barrister for trial.
The Employment Tribunal upheld Bernadette's constructive dismissal claim. It was very critical of the Trust for issuing the Improvement Notice without first having investigated the circumstances, or even giving Bernadette a chance to explain what had happened.  It found that after 40 years of service, Bernadette "was entitled to expect better than this".
The Trust tried to appeal against the Employment Tribunal's conclusions, arguing that a warning was in fact justified, and arguing that Bernadette had affirmed her contract of employment by resigning and corresponding with the Trust in the way that she did.
We represented Bernadette at a Remedies Hearing. Bernadette wanted to return to the Trust, but in a different role and department.  We therefore pressed the Trust to disclose information about other vacancies and we put together a case to demonstrate why Bernadette could be re-engaged into a Theatre Nurse role.  We demonstrated that Bernadette would be suited to a Theatre Nursing role – partly because she had undertaken such work in the past, but also through ongoing bank shifts.
We made a Freedom of Information Act request to illustrate how much money the Trust was spending on bank staff, illustrating that employing Bernadette directly would come at a lower cost.  We obtained a Witness Statement from the Matron in charge of theatres, confirming that she would be very happy to have Bernadette work in her team.
The Result
Although the first Remedies Hearing was postponed to enable a fuller investigation into Bernadette's health, at the reconvened Remedies Hearing the Trust eventually backed down.  It agreed to re-engage Bernadette into a Theatre Nursing role, on hours that suited her, and at the maximum rate of pay for such a role.  Re-engagement Orders are made in less than 2% of unfair dismissal cases, and even less frequently again in constructive dismissal cases. It ensured that Bernadette was able to return to the Trust, with her continuity of service and all employment rights restored. The Employment Tribunal also awarded Bernadette the full amount of her financial loss, covering a period of over 2.5 years, and totaling £109,000 (including pension losses).
With the assistance of a barrister, we persuaded the Employment Appeal Tribunal that the Trust's appeal should not succeed. The Employment Appeal Tribunal agreed that Bernadette deserved better treatment, and that the entire situation could have been avoided had the Trust held a discussion with Bernadette before deciding to issue any sanctions.
Bernadette said "the Employment team at Martin Searle Solicitors was outstanding in their development, management and organisation of the case."
If you have been poorly treated at work and forced to resign, contact our team of Employment Law solicitors today on 01273 609911, or email info@ms-solicitors.co.uk.