Case Study: Defending a Local Company Against Claims that they had Discriminated Against a Breastfeeding Claimant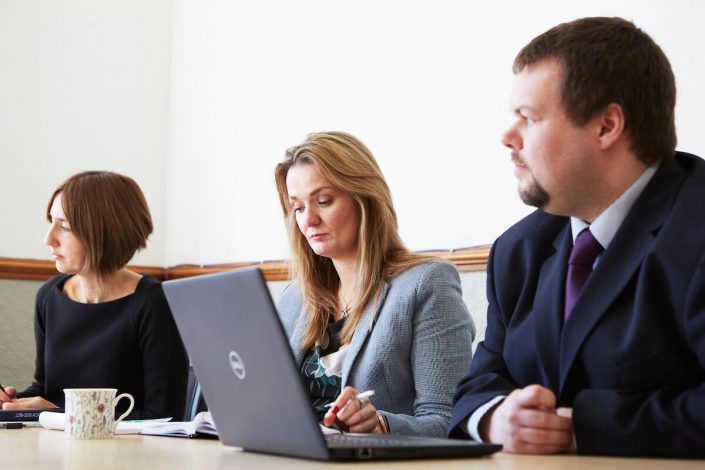 Summary
How our team of Employment Law solicitors successfully defended a breach of contract and sex discrimination claim.
The Situation
Training-4-u is a small training consultancy based in Eastbourne. It delivers health and safety training to nurseries, care homes and schools using a bank of freelance trainers and has established a strong reputation.
One of Training-4-u's trainers was unable to cover a specific assignment which he had agreed previously to deliver at Filtons Pre-school.
Training-4-u advertised for a local, qualified, freelance trainer on its Facebook page to cover this session.
Anita responded to the advert and met with one of the owners, Jane, to discuss this work and to agree her charging rate.
It was agreed that Anita would contact Filtons Pre-school directly to sort out the arrangements. Anita informed their General Manager that her husband would need to attend with her baby as she needed her daughter to be on site in order to breastfeed her.
Filtons Pre-school informed Training-4-u that it would not be possible for Anita to be accompanied by her husband due to safeguarding issues and asked Jane to find a different trainer.
Jane informed Anita that they could no longer hire her and that she should not expect to take her husband onto client premises, even if the reason was to allow her to breastfeed her two-year-old daughter.
Anita was unhappy about this. She sought legal advice and issued a claim in the Employment Tribunal against Training-4-u, complaining of breach of contract and sex discrimination.
What Martin Searle Solicitors did
We persuaded Training-4-u's legal expenses insurer to allow us to act as their freedom of choice solicitor.
We prepared a robust Response to Anita's claims:
We stated that Anita was not a worker protected by the Equality Act 2010 because she appeared to be in business on her own account. This meant that she could not bring a claim for either discrimination or breach of contract in the Employment Tribunal
We explained that Training-4-u had cancelled its agreement with Anita in accordance with the terms of their contract
We clarified that Anita's assignment had been cancelled at the Pre-school's insistence
We set out that there was no legal right to breastfeed at work, let alone on a client's premises
We indicated that Training-4-u were not responsible for setting the rules that apply on their clients' premises
We set out why their policy not to allow Anita's husband to take her baby on the premises was justified, irrespective of whose policy it was. We referred to Filton's internal policies, as well as the Council's child safeguarding policies, which state that Filton Pre-school must strictly control access to their premises by third parties
We applied for Anita's claims to be struck out and/or a Deposit Order made. We also made appropriate costs warnings to Anita and her solicitor
We offered Anita the opportunity to withdraw her claim and in return Training-4-u would not pursue their legal costs in defending her claims.
The Result
Anita's solicitor came "off record", showing that she was no longer represented by a solicitor. Anita accepted our offer and withdrew her claim.
This was the quickest and most economic way of bringing an end to these proceedings.
Training-4-u's legal costs were approximately £2,500 which were met in full by their insurer.
If you are a business seeking advice on discrimination and breach of contract claims, contact our team of Employment Law solicitors today on 01273 609911, or email info@ms-solicitors.co.uk.