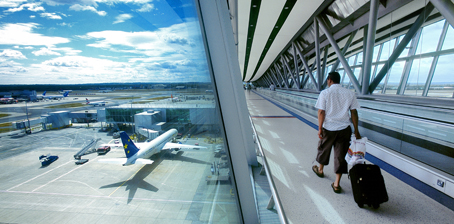 Employment and Community Care Solicitors in Gatwick and Crawley
Specialist legal advice from an award-winning Gatwick and Crawley law firm
Are you looking for an experienced employment or community care lawyer in Gatwick and Crawley? Someone with a strong track record of winning cases? A lawyer who will protect and fight for your rights? Welcome to Martin Searle Solicitors.
Renowned for our legal expertise and client care, we are the Gatwick and Crawley solicitors of choice for many, including a number of Gatwick and Crawley law firms who do not have an employment or community care law department.
At our Basepoint office on Metcalf Way, our employment law services are provided by Fiona Martin, who offers specialist legal advice to both employees and local businesses. Our dedicated community care law team advise on a range of issues affecting adults and children with health or social care needs and can meet clients either in the office or at their homes.
Gatwick and Crawley Lawyers – Part of the community
We believe everyone deserves expert legal advice and a dedicated service. Whether you are an employer of thousands looking for an employment solicitor in Gatwick and Crawley or you are an individual with a workplace or community care law problem, we promise the same unbeatable service.
Our team of solicitors and employment lawyers in Gatwick and Crawley work hard to give something back. As part of that investment in our local community we provide free legal advice in Gatwick and Crawley through a number of partner charities and business organisations. As a firm of Gatwick and Crawley solicitors we aim to make a difference for individuals and the business community.
During a recent independent assessment, Investors in People praised our "strong commitment to social responsibility… underpinning the caring reputation and social ethic the firm has developed and is proud of".
We are members of Gatwick Diamond Business, and in March 2012 won their Digital Media Campaign of the Year Award, sponsored by Gatwick Airport. The Gatwick region is a dynamic and exciting setting for businesses both big and small, and we are committed to helping both firms and individuals in the area thrive.
Location
Our Gatwick and Crawley solicitors' office is located at:
Basepoint, Metcalf Way, Crawley, RH11 7XX.
Visit our Contact Us page for a full list of contact details.