Christine Gannon promoted to Associate Solicitor and Chloe Scarr Returns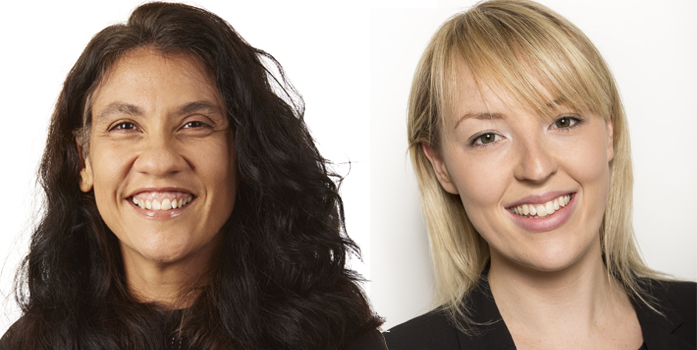 We are pleased to announce Christine Gannon's promotion to Associate Solicitor and Chloe Scarr's return to our firm.
Christine, joined our  Employment Law team in 2020 having previously worked at DMH Stallard. She brings expertise in advising on complicated discrimination issues, advising on contracts of employment and staff handbooks, and bringing and defending claims in the Employment Tribunal.
Christine says, "I am delighted to have been made an Associate within the Employment Team at Martin Searle Solicitors. I enjoy our campaigning work to eradicate discrimination in the workplace. This involves working with employers who want to meet their equality obligations and assisting employees to negotiate fair compensation in their Settlement Agreements. Where this is not possible I run their discrimination claims in the Employment Tribunal to obtain the best possible outcome."
Chloe joined our Community Care Law department in September 2012, and quickly built a reputation for her expertise advising Professional Deputies and Attorneys, alongside private client teams and personal injury lawyers. She has particular expertise in producing Part 35 Expert Reports, casework on Health and Social Care law issues, and preparation for Professional Deputy Standards Audits. She took a career break in 2020 to spend time with her family, and now returns to the Community Care law team as an Associate Solicitor.
Chloe says, "It is brilliant to be back at Martin Searle Solicitors. Cate and Fiona have very much supported me with my return and it is great to be working with such fantastic colleagues in the Community Care Law team."
Martin Searle Solicitors was founded by Fiona Martin and Cate Searle in 2004 and is recognised as a Leading Firm by the Legal 500, who praise our "campaigning for issues including pregnancy and maternity discrimination in the workplace", and describe our team as "always available, approachable, supportive, full of practical suggestions with a down to earth approach". Our Community Care Law team are described as the "go-to firm when it comes to the need for high-level technical and practical advice on elderly client matters, particularly involving deputyship, attorneyship and funding matters."
Fiona says "Our success is due to the quality of our staff and our care and devotion in delivering expert legal services to obtain the best results for our clients. We are delighted to welcome Chloe and Christine to our Senior Leadership Team"
Contact us today on 01273 609911, or email info@ms-solicitors.co.uk.