Christianne Silverwood
Consultant Employment Solicitor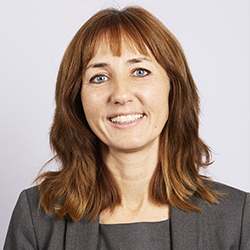 I am an experienced Employment Law litigator and have been described by a Barrister I worked closely with on a successful age and sex discrimination claim as having "excellent legal instincts".
Intro
I am an experienced solicitor with HR expertise based in Brighton and Hove and Shoreham. I enjoy advising and representing employers and employees in all aspects of employment law.
I am also a member of the Chartered Institute of Personnel Development (CIPD). This puts me in a unique position and means I can offer HR services in, for example, disciplinary and grievance matters.
Expertise
I have particular expertise in:
Unfair dismissal and constructive unfair dismissal claims and responses
Age, disability, pregnancy, maternity and sex discrimination
Issuing claims (ET1) and responses (ET3) and all stages to the full hearing
Negotiating Settlement Agreements
Restructures and redundancies
Restrictive covenants
Unauthorised deductions from wages, commission and holiday pay
Identifying employment status
Wrongful dismissals and breaches of contract
Drafting employment contracts and staff handbooks
Disciplinary and grievance policies and procedures
Clients
Many of my employee clients are dealing with dismissals due to capability, conduct, redundancy and have suffered discrimination in the work place. They have a range of backgrounds, from junior level to director status operating in private, public and voluntary sectors.
My employer clients come from the voluntary and private sector. Frequent issues include defending against unfair dismissal or discrimination claims; restructures and redundancies.
In my capacity as an HR consultant, I have chaired disciplinary and grievance meetings.
Qualifications
I graduated from Goldsmiths College London with a 2:1 degree in Psychology. After working as a legal adviser for a law centre in Brighton, I returned to university to study law and completed the Legal Practice Course at the College of Law, graduating with a Commendation in 2003.
I qualified as a solicitor in 2005, and have worked as a consultant solicitor for Martin Searle Solicitors since September 2017.
I am also an associate member of the Chartered Institute of Personnel Development, with a level 3 qualification.
Other experience
Before joining Martin Searle Solicitors, I worked for private firms that specialised in immigration and employment law. In my early career as a solicitor, I was a housing and welfare solicitor which allowed me to gain valuable experience as an advocate.
Throughout my working life, I have volunteered for various voluntary organisations including the Citizens Advice, providing advice to a range of clients on debt, housing, welfare, consumer and Employment Law.
I have a life too
When I am not working I love to spend time with family and friends, walking the South Downs and enjoying the fresh air. My young family keep me busy and active but I also love yoga, cycling, and, at the end of the day, a good book.
Get in touch with Christianne