Legal 500 2024 Rankings – Martin Searle Solicitors Continue To Be Ranked As A Leading Firm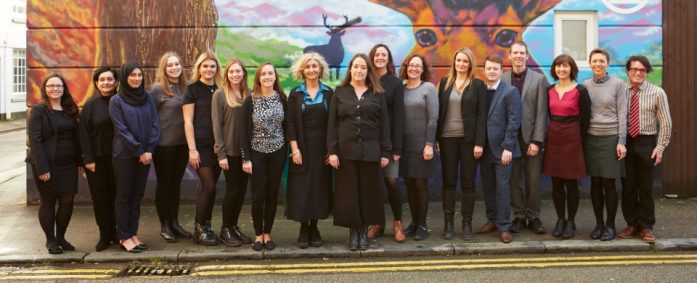 We are pleased to announce that once again, both our Employment Law and Community Care Law teams are ranked as a "Leading Firm" in the 2024 Legal 500 listings.
Our Employment Team have been included in the "Leading Firm" rankings for eleven years running. The Legal 500 makes special mention of our campaigning work around disability, pregnancy and maternity discrimination and sexual harassment in the workplace.
This year, Fiona Martin, Director and Head of Employment Law is listed as a "Leading Individual", with client testimonials praising her "immense compassion and a personal conviction that the client's right must be vindicated even when the opposition is fierce. "
Laura Donnelly is again listed as a "Rising Star", with clients describing her as "a Swiss watchmaker, placing each element exactly". Clients also praise Christine Gannon and describe how she "guided me with compassion through an acutely difficult process … I will always be grateful for her honesty, kindness and legal ability".
The Legal 500 also acknowledges the work our Employment team carry out with local charities and non-profit organisations, noting our "excellent accessible employment law information to help charities and other local community organisations run themselves with best practice and compliance at the forefront of their employment practices … sound sensible advice and a pleasure to work with".
Our Community Care Law team are praised by the Legal 500 for their expert advice representing individuals and families against decisions made by health service providers, and their proven track record of Court of Protection work. The team is described as "influencers in change and a go-to for comment on any new developments." They describe them as "professional, prompt and highly efficient".
Cate Searle, Director and Head of Community Care Law is described as "unashamedly the market leader and go-to person for complex funding cases", whilst Paula Jones is praised as "extremely knowledgeable in the Care Act as well as the complexities of deputyship work". Clare English is named as a "Rising Star" for a second year running, and the Legal 500 praises her in the area of Community Care work.
Fiona Martin says "We are very proud of our teams and their achievements and are pleased to see that our hard work has been acknowledged once again by the Legal 500. We are a purpose-driven business and strive to achieve the best results for our clients. We are delighted that our team's compassion and campaigning work has been recognised as this is vital to making a real difference in our community. "
Contact us today on 01273 609911, or email info@ms-solicitors.co.uk.